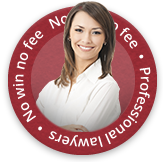 The majority of us are quite familiar with visiting our GP for general health issues or problems. We are used to leaving the doctor's surgery with either medication, good advice or information on being referred to an alternative medical professional. However, unfortunate events can occur where GPs make human errors, which can cause the patient minor to major problems. Some examples of GP negligence include misdiagnosis, death, an overdose of medication or inadequate treatment, which causes the illness to worsen.
Unfortunately, a number of complaints made about GPs in the UK are quite high. The MDU (Medical Defence Union), which insures more than half of all GPs in the UK, has announced that the volume of Medical Negligence Claims is rising year on year. The majority of these claims involve either a delayed or incorrect diagnosis, resulting in further problems for the patient. Additional complaints about GPs included mistakes with prescriptions, an unpleasant attitude and confidentiality problems. Furthermore, the GMC (General Medical Council) states that they receive more complaints about GPs than about any other medical professional.
Am I eligible to make a GP negligence claim?
Like all clinical negligence cases, GP negligence cases have a time limit for a client to make the claim. There is a time-frame of three years to make a claim from either the date of injury or illness or the date you first noticed the injury or illness. This time frame can only be extended in specific circumstances; for example, if the patient is a child and it takes longer to notice or identify any symptoms. Furthermore, if the patient is mentally ill or if the injury happened during birth, it may take longer for the patient to realise they are injured or ill as a result of negligence.
In cases like these, solicitors at First Personal Injury will be able to discuss your personal circumstances. We will then be in a position to advise whether you are eligible to make a GP negligence claim.
What else is classed as GP negligence?
The circumstances of a GP negligence case can vary significantly, and many complaints in this area are particularly detailed. The National Institute for Clinical Negligence (NICE) is instating guidelines to help GPs when providing treatment and making referrals. If a GP fails to sufficiently follow these guidelines, this could be deemed as negligent treatment. For example:
If a GP failed to diagnose a serious and possibly life-threatening illness, such as meningitis, pneumonia or coronary heart disease.
If your GP failed to refer you for tests for cancer and it was diagnosed at a later date.
They might have prescribed the incorrect medication and this had an impact on you physically, mentally or emotionally.
If a GP failed to refer you to a specialist or alternative medical professional and this resulted in your illness or injury becoming worse.

I've never been in an accident before. I was hesitant about making a claim. First Personal Injury sorted it all out and explained everything.
Harry from Bournemouth
See more testimonials
Where do I start?
When making a claim for GP negligence, it's important to choose a solicitor with expertise in GP negligence claims. At First Personal Injury, our solicitors have years of experience in successfully securing compensation in GP negligence cases.
To speak to one of our GP negligence solicitors about a no win, no fee claim against your GP, call us on our helpline 0800 808 9740. Otherwise, fill out our online injury claim form and one of our advisors will be in contact with you shortly.
Making Personal Injury Claims
If you've had a personal injury, you may be entitled to compensation. The solicitors at First Personal Injury are on hand to assist you and help you win the compensation you're entitled to.
At First Personal Injury, we work with individuals and families across England and Wales, helping them to make claim compensation following an accident or injury. Contact our specialist team today on 0800 808 9740 or complete our online form to request a call-back.