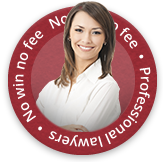 If you are looking to make a claim for misdiagnosis of appendicitis, then we may be able to assist.
The lawyers at First Personal Injury are on-hand to discuss your potential claim. Call us on 0800 808 9740 or get in touch online.
Appendicitis Misdiagnosis
Delays to treatment of appendicitis can result in complication and, in very rare cases, fatalities. Appendicitis can commonly be misdiagnosed because its symptoms are associated with many common disorders. These symptoms include;
Abdominal pain
Nausea
Vomiting & Diarrhoea
Fever (high temperature)
When a patient has pains in the abdomen, a doctor should carry out a full assessment, looking for tenderness. If they are unsure of the cause, then image, urine or blood tests can be carried out. If you think your doctor was negligent in treating or diagnosing your appendicitis, then we may be able to get you the compensation you deserve.
Appendicitis can easily be treated by surgically removing the appendix. This treatment should always be done quickly. Any delay can cause a burst appendix which can spread infection in the body, increasing pain, suffering and the chance of a life-threatening condition.
If doctors have failed to make an accurate diagnosis, the standard of care may have fallen to negligent levels. The patient will often endure severe pain and suffering as a result and infection can lead to peritonitis.
Claiming compensation for appendicitis misdiagnosis
If you believe that you have a misdiagnosed appendicitis claim, it is advisable to get in touch with a personal injury lawyer as soon as you can.
First Personal Injury Lawyers is a team of no win no fee solicitors who are experienced in all kinds of misdiagnosis claims. We understand the difficult circumstances that can come with making a claim whilst recovering or going through further medical treatment. Our team of medical negligence solicitors will guide you through the legal process as quickly and simply as possible while also getting you the result you deserve.
Contact First Personal Injury to discuss your claim today on 0800 808 9740 or, alternatively, fill out our online form.