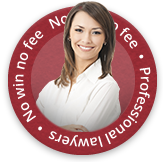 A person's wellbeing and quality of life can be impacted significantly as a result of being operated on unnecessarily. You may be entitled to claim compensation if you have been misdiagnosed or suffered at the hands of negligence which has led to unnecessary surgery.
At First Personal Injury our team of expert solicitors have years of experience helping people with clinical negligence claims. Get in touch today on 0800 808 9740 or feel free to contact us via the website.
Unnecessary surgery negligence
Evidence to prove that negligence has taken place must be available in order to make a claim. It must also be demonstrated that this negligence has led to an injury or disease. There are a variety of situations in which unnecessary surgery negligence might occur, for example:
A medical professional has carried out an inappropriate procedure which requires subsequent surgery further down the line (e.g. a partial mastectomy instead of a radical mastectomy)
Misdiagnosis leads to unnecessary or inappropriate surgery
There is a failure to investigate non-surgical alternatives to surgery, such as joint fluid therapy as an alternative to knee surgery
There is a failure to obtain informed consent
Generally, the surgeon who was responsible for the unnecessary surgery is at fault. However, there are cases where a medical expert, e.g. A GP, may have referred a patient for surgery that they did not require due to a misdiagnosis.
Claiming for unnecessary surgery
Clinical negligence claims are not possible in every case where a person has undergone unnecessary surgery. However, you may be entitled to claim if you had an operation that you didn't require and this has led to a subsequent injury. Examples of this include:
An existing injury has been worsened by the injury
An allergic reaction or infection took place due to the surgery
The surgery led to extended recovery time which meant taking time off work
A new injury may have been caused by the surgery
The primary part of a valid claim will focus on compensation for the injury sustained as a result of the unnecessary surgery. However, we can help you to claim back other expenses you may have incurred, such as loss of earnings, hospital car parking, travel expenses or prescriptions costs. One of our clinical negligence solicitors will take all of the necessary factors into account when evaluating your claim.
Time limits for unnecessary surgery compensation claims
There is a three-year time limit for making a claim. The time limit starts from the date you discovered you had unnecessary surgery or, if you are under 18, you have three years from the date of your eighteenth birthday.
Claiming with First Personal Injury
At First Personal Injury we have a specialist team of medical negligence lawyers who have a wide range of experience dealing with claims involving unnecessary surgery. We'll guide you through the entire legal process from start to finish and ensure that you reap the results you deserve. Our solicitors usually work on a no win, no fee basis which eliminates the financial risk for our clients.
Call us for a no-obligation initial discussion on 0800 808 9740 today or contact us online via our website.