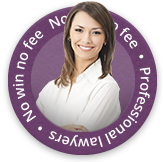 If the type of accident you have been a victim of is not listed in the categories above, you can still contact us to see if you are eligible to make a claim for compensation.
Whether you have suffered an accident while in the military, a weather-related accident or a sports accident such as horse riding accident, our expert accident solicitors may be able to help you make a no win, no fee claim.
To find out more or to start the ball rolling on your claim, contact our expert team of personal injury lawyers today on 0800 808 9740, or 0333 323 1428 for mobiles.