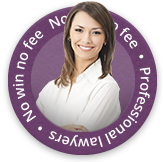 If you've suffered an injury either at an indoor or outdoor ice rink due to negligence, we can help you make a claim for compensation.
Whether you are an amateur or professional ice skater, our team of professional lawyers will work closely with you every step of the way to guarantee you receive the compensation you deserve.
Ice Skating Injuries
The most common time of year to be injured whilst ice skating is between December and January. At this time of year, many temporary ice rinks pop up in cities across the UK. However, there are hundreds of all-year-round ice rinks too. Ice skating by its nature comes with risks of bumps and falls that are likely to happen whilst learning to skate. Unfortunately, sometimes more severe injuries can be sustained, such as broken bones, dislocated shoulders, lacerations and back injuries.
Having an accident whilst ice skating doesn't mean a claim will be successful. We will need to prove that a third party has been negligent in taking the necessary precautions to provide a safe environment. If this is the case, there may be a case for an ice skating injury claim. Some examples of negligence at an ice rink include:
Careless and dangerous behaviour from other skaters
Inadequate maintenance of the ice rink
Not providing suitable skates and other equipment
Poor management and supervision during busy times
Free initial discussion
For a no-obligation initial discussion about your circumstances and to find out whether you have a claim, please feel free to call us on 0800 808 9740 or get in touch online.
Accidents whilst ice skating
Minor injuries are common when ice skating, however, more serious accidents are also a real risk and can have a significant impact. Common injuries include:
Dislocations
Fractured and broken bones
Lacerations
There could be many other injuries but regardless of how you have been injured, if your injury was caused because of somebody else's negligence, then you are entitled to make a claim for personal injury compensation within three years of your accident.
Who is responsible?
Whilst we all need to take some responsibility for our own safety when taking part in any sports, it's important to determine if it was, in fact, negligence that caused your accident. It is the responsibility of the ice-rink owners to maintain a high level of safety at the ice rink. They should take every action possible to reduce the likelihood of serious ice skating accidents. These actions might include:
keeping up with general maintenance of the premises and equipment
amending faults quickly and efficiently
providing suitable training to all employees.
How to make an ice skating injury claim
If you believe that you have a claim, you should contact a solicitor who specialises in ice skating accidents. You may be able to claim compensation if negligence can be proven.
First Personal Injury Lawyers have a team of no win no fee solicitors who are experienced in all types of sport-related injuries, including ice skating.
On behalf of our clients, we can issue claims for past and future losses. When calculating the value of your claim, your solicitor will take into account pain and suffering and loss of earnings. They will also assess your need for specialist support and whether you have sustained physical disabilities.
We understand the difficult circumstances that can come with making a claim whilst dealing with the physical and emotional stress of your injury. Our team will guide you through the legal process as quickly and simply as possible whilst getting you the result you deserve.
Contact First Personal Injury to discuss your claim today on 0800 808 9740 or, alternatively, fill out our online form.