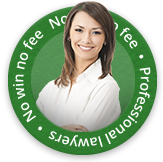 Factories are home to large production lines which often utilise heavy machinery, forklift trucks, manually-operated and electrically-operated equipment, as well as hazardous chemicals.
There can be a large number of employees working in a factory, from office staff to shop-floor workers. Due to the size and complexity of many factory-run companies, there is potential for a range of accidents to occur.
If you work in a factory and have been injured in an accident, you may be entitled to claim compensation.
Our specialist solicitors are on-hand to advise on your potential claim. Get in touch with our team today on 0800 808 9740 or contact us online to request a call-back.
Types Of Factory Accidents
There are a number of ways in which accidents can occur in a factory or manufacturing environment.
Serious factory accident claims arise where there has been a major health and safety negligence from an employer. For instance, a company may not make the necessary checks on machinery, resulting in a fault and causing a disabling condition for an employee.
On the other hand, there could be an office worker who has never been given the correct workstation assessment training and has developed a Repetitive Strain Injury.
Generally, factory accident claims involve one of the following:
Injuries commonly sustained in a factory accident
The injuries that can occur in a factory also vary, but include:
Spinal and back injuries
Burns
Breaks and fractures
Poisoning
Respiratory problems
Damaged eyesight
Legally, your employer must take steps to prevent accidents and injuries from happening. Under Health and Safety law, employers must do a number of things to ensure safety. These include:
providing the correct equipment to carry out a job safely
providing protective equipment e.g. overalls
allowing for proper breaks where needed
providing adequate ventilation.
If you believe you have a factory accident claim and your employer has been negligent, you should speak to a specialist personal injury lawyer who will be able to assist you with the details of your case.
How much compensation could I claim for a Factory Accident Claim?
The amount of compensation you could receive will depend on the severity and nature of your injuries. For example, while a moderate toe injury could be worth up to £7,300, someone who has sustained a severe eye injury resulting in blindness could claim more than £130,000 for their injuries. To learn exactly how much compensation you might be entitled to, you should speak to a specialist personal injury solicitor.
You may also be able to claim for other losses you have experienced as a result of your injury. For instance, if you have had to take time off work, you may be able to recover the earnings you have lost. You may also be able to claim for prescription costs or travel expenses you have incurred travelling to or from medical or hospital appointments.
Beginning Your Factory Accident Claim
You must make your accident claim within 3 years of you sustaining your injury. It must also possible to demonstrate that there was negligence on behalf of your employer.
Whatever your factory accident claim, the solicitors at First Personal Injury are on-hand to help you. Call our team on 0800 808 9740 or get in touch online today.