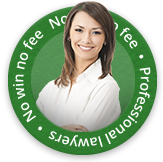 Considering Making A Claim Following An Accident Involving Chemical Leaks?
It is an employer's responsibility to make all staff aware of the Material Safety Data Sheet (MSDS) for any hazardous substance that they either handle, store or dispose of. The information on the MSDS will help protect them and the environment. If your business makes or supplies potentially hazardous substances you must record this on an MSDS.
Under the Control of Substances Hazardous to Health Regulations (COSHH), an employer must control exposure to dangerous substances in order to reduce the risk to the health of employees.
Accidents At Work Involving Chemical Leaks
There are a growing number of industries either using dangerous chemicals or actually manufacturing them. Because of this, it is inevitable that injuries will sometimes occur. Employers are responsible for the health and well-being of their workforce and, as a result, must do their utmost to try to safeguard their safety. For example, they must carry out risk assessments and take reasonable precautions. There are stringent laws governing the use and manufacture of chemicals in the workplace.
Examples of chemical leak incidents
Chemical leaks hit the headlines in the UK relatively frequently. For instance, in 2007 at the O2 complex in London, 31 people were taken to hospital suffering from the effects of ammonia. Luckily, these workers were quite fortunate, as their injuries, which included itchy eyes and general discomfort, were relatively minor.
Sadly, not all are as lucky. In 2007, an accident involving the release of hexamethylenediamine in a Teesside chemical plant saw 37 workers suffer serious burns, breathing difficulties and skin irritation. It's probably that these people may be looking to make work injury compensation claims.

A very friendly, helpful service. I was kept up-to-date on every aspect of my claim.
Jemma from Greater Manchester
See more testimonials
A third incident saw 50 workers treated in hospital for the effects of titanium tetrachloride, a chemical which forms hydrogen chlorine when it comes into contact with air. It got into the ventilation system of a heat treatment factory in Tamworth, leading to employees displaying symptoms such as nausea, coughing and tightness of the chest.
If you've been exposed to dangerous chemicals in the workplace you may be entitled to make a personal injury claim. You should talk to an experienced personal injury lawyer for advice.
Make a chemical leak personal injury claim today
Get in touch with the expert solicitors at First Personal Injury today to find out if you're eligible to claim chemical leak compensation. Call us today on 0800 808 9740 or complete our online enquiry form.