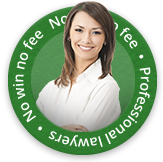 The Health and Safety Executive (HSE) is responsible for implementing and carrying out safety regulations in the commercial catering industry. These regulations cover a multitude of different types of premises and businesses where food is prepared and sold including pubs, hotels, restaurants, cafes, fast food outlets, bistros and contract caterers. The kitchen is a dangerous place to work and many accidents occur every day. It is the responsibility of the HSE to ensure that employers complete the appropriate risk assessment and adhere to strict rules governing safety in the kitchen. As with other industries, it is the responsibility of the employer to assess risk and to provide training and the appropriate equipment.
The most common accidents in the commercial kitchen are slips, trips and falls. These usually occur because of wet floors so it is essential to wipe up any spillages as soon as possible. Warning signs should be used and if necessary, areas cordoned off until the floor is dry. Floors should be well-maintained and should not have an uneven surface or loose or damaged floor tiles. In addition, passageways and walkways should be kept free from obstacles or obstructions.
Kitchen staff often have to handle heavy and cumbersome objects. It is important to never push, pull or drag heavy items. If an object is too heavy to lift on your own, you should ask a colleague for help or use a special lifting device. You should always follow basic health and safety advice on how to lift objects properly.

I have today received the cheque for £11,500 for which together with the other monies obtained by you on my behalf I shall be eternally grateful. Please accept my sincere thanks for all you have achieved for me in what has been a very trying time. You have taken a lot of the stress out of what has been very stressful for me by your very professional approach. Best regards to you for the future and our heartfelt thanks.
Anonymous from
See more testimonials
Because employees are working with very sharp knives, cuts are a common form of injury in the kitchen. It is essential that staff are properly trained and follow safety procedures.
Kitchen staff are also vulnerable to burns from hot liquids such as oil and water. The HSE have specific guidelines to advise on safety procedures for opening steam doors and the draining and cleaning of fat fryers, for example.
Commercial Kitchen Accidents Claims
If you have been injured in an accident in a commercial kitchen that wasn't your fault, you may be entitled to make an accident at work claim. To do this, you should seek the advice of an experienced personal injury lawyer. The expert solicitors at First Personal Injury are ready to help you with your commercial kitchen accident claim. Make an enquiry online or call our friendly team on 0800 808 9740.