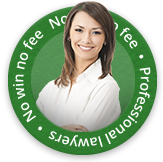 Considering Making a Claim For a Construction Accident?
There are over 2.2 million people working in the UK construction industry. Unfortunately, it is one of the most dangerous sectors to be in with construction accidents happening each day. According to the Health and Safety Commission (HSE), over the last 25 years, 2800 people have died as a result of construction site accidents and many more are injured in construction site accidents each year.
Employers and Construction Accidents
If you work in the building industry, your employer has a legal responsibility to protect you from accident and injury whilst at work. It is vital, therefore, that employers of construction workers take steps to prevent building site accidents. They must provide you with the necessary tools, machinery and safety gear to carry out your job and also make sure it is properly maintained. What's more, they should ensure the construction site is always safe to reduce the risk of a work-related accident. If your employer has let you down and you've had an accident on site, our construction accident lawyers can help.

Excellent service. Thank you all. I'm really glad I chose you to handle my case.
Mrs W from Reading, Berkshire
See more testimonials
Making Construction Accident Claims
Had a construction site accident? We'll help you get back on your feet. Here at First Personal Injury, we have a wealth of knowledge in handling construction accident claims. We have a team of specialist construction accident lawyers experienced in handling claims for victims of construction injuries. We'll pursue your building site accident claim from start to finish and make sure you win the compensation you're entitled to. When you make construction accident claims, your employment need not be affected.
This is money that is rightfully yours. Make sure you claim it.
We have helped make successful construction accident claims for clients injured as a result of various construction accidents including accidents on site and:
falls from height
scaffolding accidents
those hit by falling objects
faulty machinery
electrocution
injury from hazardous material
accidents caused by site vehicles
accidents caused by demolitions
Claiming after a construction accident with First Personal Injury
If you have sustained an injury in a construction accident at work, you could be entitled to personal injury compensation. Call our friendly team today on 0800 808 9470 to assess your circumstances and find out if you can claim. Alternatively, fill in our online form to request a callback.