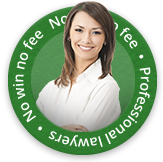 Had an Electrical Accident At Work?
Electricity can be a lethal ingredient in a work accident. Each year, there are approximately 30 fatal accidents at work involving electricity as well as around 1000 less serious incidents. The risk is higher for people working outside or in wet conditions, but with electrical equipment, no matter where you are, there is an element of risk.
Employers' Duty Of Care And Electrical Accidents At Work
Employers have a duty to protect their employees from such electrical accidents. They should both ensure the equipment is safe and train their employees appropriately in its use.

I have today received the cheque for £11,500 for which together with the other monies obtained by you on my behalf I shall be eternally grateful. Please accept my sincere thanks for all you have achieved for me in what has been a very trying time. You have taken a lot of the stress out of what has been very stressful for me by your very professional approach. Best regards to you for the future and our heartfelt thanks.
Anonymous from
See more testimonials
RIDDOR, Workplace Accidents And Electricity
Under RIDDOR regulations, there are a number of electricity-related workplace incidents that must be reported, including:
any work accident involving electricity that causes a serious accident
any accident that results in a fatality or an injury serious enough that it prevents normal work for 3 days
What's more, employees should report any electrical overload or short circuit that causes a fire or an explosion, whether or not it results in an injury to anyone.
Making An Injury Claim For Electrical Accidents at Work Against Employers
If you've had an electrical accident at work due to your employer's negligence, you may be able to make a claim for personal injury. To begin the claims process, contact a personal injury lawyer who will advise you on whether you are eligible to claim.
First Personal Injury are here to help
If you have been involved in an electrical accident at work that wasn't your fault they may be entitled to accident compensation. Our expert personal injury solicitors are here to help with your potential accident or injury compensation claims.
Contact First Personal Injury on 0800 808 9740 or complete our online enquiry form today to start your claim.