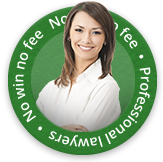 Lack of training at work claims arise from accidents or injuries sustained in the workplace. Employers are duty-bound to provide training for all individuals no matter what kind of industry they work in.
Some jobs are more at risk of health and safety accidents than others. According to statistics, if you work in a factory, construction site, in agriculture, or as a tradesman, there is a greater chance that you will have an accident at work.
Employers Have A Duty Of Care
The law states that all employers must abide by the terms and conditions laid down by the Health and Safety Executive as well as in EU legislation. For instance, they must provide training to all employees as and when it's needed.
If you work within a setting where there are harmful chemicals, your employer must abide by the terms of the Control Of Substances Hazardous To Health. For example, they must ensure that employees are given the correct amount of breaks during a certain working period and are provided with protective clothing and equipment e.g. safety goggles or gloves.

I've never been in an accident before. I was hesitant about making a claim but First Personal Injury sorted it all out and explained everything.
Mr Harris from Cornwall
See more testimonials
Types Of Lack Of Training At Work Claims
Repetitive Strain Injuries (sometimes called Work-related Upper Limb Disorders) such as housemaid's knee or bricklayer's shoulder can occur if proper training has not been provided. If machine operatives are given minimal or no training, this could result in an injury.
Sometimes, tradespeople such as roofers or bricklayers need to work at height. If your employer has not provided training on this and you have consequently suffered an accident, you could pursue a lack of training at work claim.
Manual handling training is offered in a broad range of workplace settings as employees are often required to move objects or equipment either periodically or routinely. If your accident could have been prevented had you been given the training you required, it's also possible you could make a claim.
Start Your Lack Of Training Claim With First Personal Injury
If are injured at work, you have the right to pursue a compensation claim for the losses you have suffered. If you have lost your job then you could be able to claim for loss of earnings. You might also be able to claim for a loss of amenity.
If you didn't receive proper training and had an accident at work as a result, it's worth speaking to a specialised personal injury lawyer. First Personal Injury has an experienced team of injury lawyers who are able to help with lack of training claims. Please call us to discuss your circumstances 0800 808 9740.