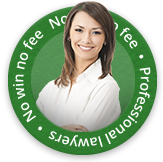 Have you been injured in a scaffolding accident at work? If so you may be able to make a claim and we can help. Our expert team of personal injury solicitors will guide you through the legal process with ease to help you claim the compensation you deserve.
The workplace should be a safe environment for all, but sadly sometimes accidents and injuries do happen. They often result from unsafe conditions at work or perhaps the lack of an appropriate risk assessment.
Free Initial Discussion
If you believe that you have a claim we would advise that you get in touch for a free no-obligation discussion on 0800 808 9740 or contact us via our website.
Types of scaffolding accidents
Minor to fatal injuries can result from accidents in the workplace. The Health and Safety Executive found that 1.4 million people in the UK suffered from a work-related illness in 2017/18.
We have helped contractors, employees and members of the public who have been injured in scaffolding accidents due to somebody else's negligence. Examples of typical accidents might include:
Inadequate safety procedures
Insufficient on-the-job training
Weak planking
No protective equipment issued or worn on the job
Falling objects from scaffolding
Collapsing scaffolding structures
A fall from height
Insecure or missing bracing
Any job performed at height could have a potentially dangerous outcome. As a result, the Work at Height Regulations 2005 stipulates that employers must provide a secure work platform whenever such a task is performed. Defining a secure work platform will differ depending on the nature of the job being performed. This typically takes the form of scaffolding on building sites.
Only qualified employees with the appropriate level of understanding and experience should plan and undertake the erection of scaffolding. This will help to guarantee adequate structural rigidity and stability. Furthermore, it is essential that access to the scaffolding is not only secure, but also that control is regulated effectively. The scaffold must also be built in such a manner that it is possible to securely load, unload and distribute materials. Appropriate steps should also be taken to minimize the risk of objects falling off the scaffolding and adequate instruction and training should be provided to all employees working in the immediate vicinity.
Scaffolding accidents outside the workplace
Not all scaffolding accidents are occupational. Innocent onlookers, residents or pedestrians are sometimes wounded by loose or falling debris, collapsing constructions, and a broad range of mishaps.
You may be entitled to a compensation package from the business liable for the scaffolding if you have experienced an injury as a member of the public due to a scaffolding incident.
How to claim
We recommend contacting a solicitor who specialises in personal injury if you believe that you have a claim.
At First Personal Injury our expert team of solicitors will walk you through the entire legal process step-by-step. We understand that it can be difficult to make a claim whilst dealing with physical injuries from a scaffolding accident. However, we are confident that we can help and usually operate on a no win, no fee basis to alleviate our clients of taking any financial risk.
If you would like to discuss a potential claim please call us on 0800 808 9740 or get in touch online via our website.