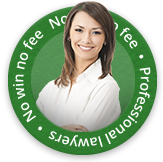 Accidents that involve children are extremely distressing for parents and/or carers (and, of course, the child in question).
More often than not the injuries suffered by the child are of a serious nature. However, some personal injury claims involve more minor injuries like fractures or scarring.
Types Of Child Accident Compensation Claims
Injuries in the playground
Injured in the classroom
Accidents from falling from bicycles
Car accidents involving children
Accidents or injuries whilst on school trips
Cycling accidents involving children
Accidents or injuries whilst at nursery
Other types of medical negligence or clinical negligence involving children
A child can, of course, be injured almost anywhere and at any time. However, there are certain environments in which accidents are more likely to occur. Below are some of the most common scenarios for accidents involving children:
Accidents in schools e.g. a teacher has been negligent in providing first aid treatment to a child who has been injured on school premises
Accidents in nurseries e.g. a toddler has been hurt in an accident because there were no proper health and safety precautions put in place to prevent risks
Falling from heights accidents. This kind of accident can happen anywhere. One particular example is a municipal playground or privately owned amusement park where perhaps there has not been the necessary health and safety measures taken to prevent accidents or minimise dangers.
Medical negligence claims can arise from a variety of situations. Perhaps there has been a late or wrong diagnosis of a child suffering from meningitis which has led to further physical impairment. Alternatively, an error may have been made during the delivery of a baby, resulting in permanent brain damage.
---

Absolutely fantastic, good advice and solid support. First Personal Injury understood my personal situation and helped work around it to better my needs.
David from Nottinghamshire
See more testimonials
Who Can Make Accident Claims On Behalf Of Children?
If your child has had an accident through no fault of their own, as their parent or legal guardian, you are entitled to pursue a personal injury case on their behalf. Many child accident claims can lead to a high level of compensation amounts because the damage done seriously impacts the rest of their life and others'.
When your child reaches the age of 18, they have 3 years from the date of the injury to begin an accident claim if you haven't already done so on their behalf.
Other losses can include those of a financial kind. For instance, if you are a parent or guardian and you have had to give up your job to look after your child, you could claim for loss of earnings. If you have had to pay for medical expenses then you could also be reimbursed for this. The pain and suffering experienced by your child will be factored into the compensation claim amount too.
---
Can First Personal Injury Help With Your Child Accident Claims?
We are dedicated to securing the compensation you deserve. Our solicitors help families with all kinds of personal injury claims, including child accident claims. Please contact our experienced team of personal injury lawyers for more information: 0800 808 9740.
---
You could be entitled to an accident claim
You may be entitled to compensation for a range of compensation claims under accident claims. Our expert injury solicitors will help assess your potential claim going forwards and provide you with proficient advice.
Contact First Personal Injury to discuss your potential injury compensation claims today. Whether it is regarding accidents involving children or not, call us in confidence on 0800 808 9740 or fill out our online claims form.
---