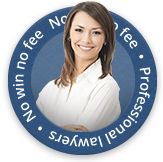 It is obligatory that the manufacturer of any product correctly and clearly label it so that the consumer knows what they are buying. If they fail to do this they face landing themselves in trouble with Trading Standards or having a product liability claim made against them.
However, some terms on labels that describe products can be quite ambiguous, particularly when it comes to food. The Food Standards Agency is cracking down on the industry using such terms so lightly.
Food labelling and the law
The Food Labelling Amendment Regulations state that ingredients, especially those that can trigger allergic reactions in pre-packaged food and alcoholic drinks, should use easily understandable and effective labelling.
The importance of accuracy when it comes to food labels cannot be stressed enough. Potentially fatal accidents can occur as a result of eating an incorrectly or unclearly labelled food, especially when it comes to food allergies, most commonly those with nut allergies.
Allergies and intolerances are becoming more widespread as we increase the quantity of processed foods that we consume. Specifically, intolerances to dairy and wheat products are increasingly common as our bodies are unable to process such foods.

Great service, very happy with the quality of services provided, will definitely recommend and instruct again.
Raluca from Birmingham
See more testimonials
Food intolerances can cause stomach bloating, cramps, nausea, diarrhoea and constipation as well as other personal injuries. People that suffer these symptoms as a result of consuming foods which they were not aware contained products they were intolerant too may have good grounds for making a product liability claim.
The following terms are regularly displayed on food labels. It is against the law for a producer or manufacturer to advertise their products using any of the following terms if they do not fit the relevant criteria.
Vegan: a product that does not contain any animal products including meat, fish, dairy (milk, butter, cream and cheese), eggs, some alcohol products (animal fats are used as part of the brewing process) and animal derived products (leather and silk).
Organic: the producers, manufacturers and processors of the food are registered and meet stringent standards and the product has a European Certifying Authority code number.
Fair-trade: products which guarantee that the farmers who produced them receive fair prices for their produce. Fair-trade products include coffee, bananas and chocolate.
Freedom food: meat, eggs and dairy products that have been reared, transported and slaughtered in accordance with welfare standards compiled by the RSPCA.
Little red tractor: products from a farmer or grower who has been measured against strict production standards.