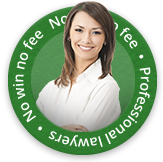 If you've slipped and become injured while away on holiday, it might be possible to make a holiday injury claim for compensation. Any injury you sustain while away is likely to dampen your holiday spirit, but some more serious injuries can completely ruin a summer break.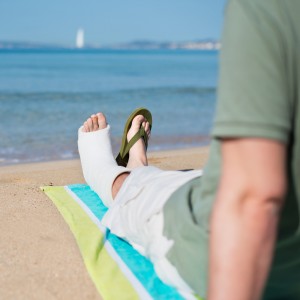 If your injury occurred at the hotel or resort you were staying at, because of the negligence or fault of its staff, you could make a holiday injury claim and hold the people responsible to account.
Types of holiday slips, trips and falls
There are a number of ways in which you may have become injured on holiday. You might have:
slipped by the pool
been injured during an excursion
tripped on some stairs in your hotel
As long as you can prove that your injury happened because of the fault of others, you may be able to claim compensation
If your holiday was a package holiday, there is legislation in place that allows you to make a holiday injury claim. The Package Travel, Package Holidays and Package Tours Regulations 1992 places a duty of care on your tour operator to protect you in the supply of your package holiday. This involves ensuring that hotel staff take steps to stop preventable accidents from happening. If these steps aren't taken, you may be able to claim compensation for your holiday injury.
What to do if you sustain a holiday injury after a slip, trip or fall
If you are injured on holiday and want to make a holiday injury claim, it's important that you do the following:
Seek medical attention as soon as possible. Also, request a copy of your medical report from the hospital or doctor's surgery.
Keep the receipts for any medicines you buy; you may be able to recover the cost of these as part of your claim.
Report the incident to the representative of the tour operator at the resort or speak to the hotel management. It should also be recorded in their accident book.
Speak to any witnesses and make a note of their details. You might be able to contact them later and ask them to provide a supporting statement to help boost your claim.
Take photos of the scene of the accident and your injuries
When you return home, visit your GP and seek legal help to start your holiday injury claim.
As well as compensation for your injuries, you may also be able to claim for other losses. These include:
the cost of activities you may have missed out on during the remainder of your holiday,
medical bills
if you weren't able to work because of your injury after returning back to the UK, any loss of earnings
How First Personal Injury can help with your holiday injury claim
The expert personal injury lawyers at First Personal Injury are well-equipped to deal with your holiday injury claim. They have helped people who have been injured through no fault of their own for many years and will able to answer any questions you have throughout your claim.
If you've sustained an injury on holiday that wasn't your fault, get in touch today. Call 0800 808 9740 or fill out an online enquiry form.