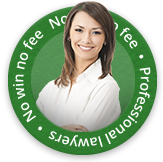 Black Lung is an occupational illness which is known as CWP (Coal Worker's Pneumoconiosis) and PMF (Progressive Massive Fibrosis). The condition is caused by inhaling coal dust, usually in confined spaces, which can cause the lungs to eventually turn black.
Causes of Black Lung
Those people who work in a coal mine or are in contact with coal on a regular basis are most at risk of Black Lung. Even if you don't work with coal but wash or handle clothes of someone who does, then you could still be at risk of contracting black lung if exposure is consistent and strong enough.
Black Lung Symptoms
To begin with, there are often little or no symptoms reported and as it progresses, the symptoms become more pronounced. Chronic coughs, weight loss, tiredness, ankle swelling, lung cancer and the production of lots of mucus are common side effects, with severity dependent upon the level and frequency of exposure.
Treatment Of Black Lung
There is currently no cure for Black Lung disease. Preventative advice includes washing hands, arms and face immediately following possible contact with coal dust; not eating food or touching your mouth or taking medicine if you have been in contact with coal dust. Chest X-Rays, medical and occupational history checks are made and some respiratory tests are performed as a means of finding out whether or not you have Black Lung.
An Employer's Duty To Protect From Black Lung
Employers must ensure that everything is done to protect you from the harmful effects of coal dust. PPE (Personal Protective Clothing) must be provided, this can include a dust or respiratory mask. Adequate ventilation and breaks from work must be organised so that exposure is at a minimum and there must also be regular risk assessments to ensure the health and safety measures undertaken are up-to-date and effective in preventing damage.
If your employer has failed to adhere to the necessary health and safety guidelines and regulations then you could have a valid occupational illness claim if you have been affected as a result.
Claiming Compensation For Black Lung Disease
In most cases, your illness must have occurred in the last three years in order to be valid but there are exceptions to these rules in some industrial illness cases. Contact our team of injury lawyers to find out more about making a claiming compensation. Either call us on our national accident helpline above or complete our online form and one of our team will come back to you to discuss your prospective claim in more detail.
Other Occupational Illness And Industrial Diseases Compensation Claims Types
Here at First Personal Injury, we deal with a wide range of claims types which have come about as a result of occupational illnesses. Here are just some of them:
Personal Injury Claims with First Personal Injury
First Personal Injury has built up a reputation across the United Kingdom for their approach to accident and personal injury claims. Working with members of the public who have had personal injuries, we continually exceed our clients' expectations.
Contact First Personal Injury's accident claims solicitors free today by calling 0800 808 9740 or by completing our online enquiry form.