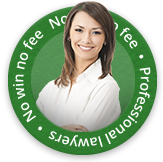 If you are looking to make a claim for compensation for Bladder Cancer, then we may be able to assist.
The lawyers at First Personal Injury are on-hand to discuss your potential claim. Call us on 0800 808 9740 or contact us online.
Bladder Cancer
Bladder cancer is a very common type of cancer. It usually develops in people aged between 50-70 but it can occur at any age. There is now research identifying potential links between being exposed to industrial chemicals and developing bladder cancer. Being exposed to carcinogenic chemicals is more common than you think and, like many industrial diseases, bladder cancer is usually diagnosed years after the initial exposure occurred. It could be around 25 years until symptoms start to develop.
The cancer is usually caused by through chemicals getting into the bloodstream through the inhalation or ingestion of chemicals or as a result of contact with skin.
There is a long list of chemicals and substances which increase the risk of developing bladder cancer, including:
Arsenic
Diesel Fumes
Dyes
Coal Tar
Magenta
Paint
Rubber
X-rays
There are also many different occupations and industries which increase the likelihood of being exposed to dangerous chemicals:
Chemical industry
Jobs that involve dyeing textiles
Hairdressers
Leather industry
Gas industry
Mechanics
Mining
Road workers
Rubber workers
Painting/decorating
Printing industry
Common Symptoms
Finding blood in urine
Painful burning sensation when urinating
Needing the toilet regularly
Pain in the surrounding areas of the body
If you are concerned about having any symptoms you should always consult your doctor immediately.
How much bladder cancer compensation could I receive?
Each case is different and will depend on symptoms and the period of suffering from bladder cancer. However, compensation can range from £17,000 up to £100,000 depending on the severity of the circumstances.
If your claim is successful you may be to claim for loss of earnings. You may also be able to claim for the cost of help with care and assistance as well as various medical expenses.
Claiming compensation for bladder cancer
If you believe that you have a bladder cancer compensation claim then it is advisable to get in touch with a personal injury lawyer as soon as you can.
First Personal Injury Lawyers is a team of no win no fee solicitors who have helped individuals and families for over 25 years. Our industrial disease lawyers deal with all kinds of work-related cancer claims including bladder cancer claims. We understand the difficult circumstances associated with making a workplace claim while also managing a cancer diagnosis. Our team will guide you through the legal process as quickly and simply as possible while also getting you the result you deserve.
Contact First Personal Injury to discuss your claim today on 0800 808 9740 or, alternatively, fill out our online claim form.