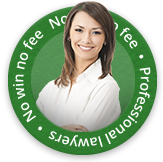 Dioxin Poisoning Claims
Dioxin claims are often brought about because there has been exposure to dioxin chemicals in the workplace.
What Are Dioxins?
Dioxins are a group of compound chemicals that vary in their levels of toxicity. They are also known as PCDDs (polychlorinated dibenzodioxins) and can be created both naturally and through man-made processes like paper bleaching and during the manufacture of metals and herbicides.
As well as manufacturing environments, low levels of dioxins can also be found in hospital waste, domestic fires, car fumes and food, to some extent, all of us are exposed to dioxins.
There are many different types of dioxins in existence, the most toxic of dioxins is tetrachloodibenzo-p-dioxin; abbreviated to TCDD and often formed as a by-product of burning, more is known about this type of dioxin than any others.
CDDs are a type of polychlorinated dioxin which is produced through the manufacture of chemicals and pesticides, industrial household waste e.g. burning coal and oil. PCBs are polychlorinated biphenyls and often used as lubricants or coolants and are very resilient and difficult to dispose of.
How Can I Be Exposed To Dixons?
There are different ways in which dioxins can enter your system; through ingestion; skin contact and/or inhaled as dust particles. The extent of the effects will depend on how much exposure you have had and how you have come into contact with it. Sometimes symptoms are manifested as rashes, sickness and vomiting, kidney damage and in some cases, cancer.
The presence of dioxins has minimised considerably thanks to legislation and the number of people affected by it has also reduced. However, exposure can still occur and if you have suffered as a result of dioxin exposure that was not your fault then you may be able to make a personal injury claim.
Employers have a duty to protect all employees from the dangers of harmful chemicals and substances in the working environment. They must provide Personal Protective Equipment, ensure risk assessments are undertaken and if there are dangerous chemicals present in the workplace they must comply with the Health and Safety executive's Control of Substances Hazardous to Health regulations. If it can be proven that your employer has not complied with the necessary HSE regulations and you have suffered an injury then you may have a valid compensation claim.
Claiming Compensation For Dioxin Claims
First Personal Injury no win no fee solicitors specialise in workplace injury claims. If you would like more information and advice about your circumstances then please get in touch with us on 0800 808 9740.
Have you had an accident? You could be entitled to compensation
If you've had an accident that wasn't your fault, you could be entitled to compensation. Our expert solicitors are waiting to hear from you to assess the validity of your claim.
Contact First Personal Injury to discuss your potential accident claim today on 0800 808 9740 or, alternatively, fill out our online form.