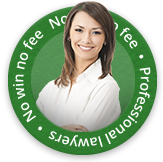 If you have worked on a farm and have suffered because you have been exposed to dust particles then you may have experienced symptoms of farmer's lung. If you can prove the exposure was your employer's fault then you may be able to make a farmer's lung compensation claim.
Farmer's lung is an occupational illness which is caused by breathing in dust spores created from crops, grain and straw which have been stored away without being fully dried. The dampness from the crops and straw creates a mould which, when dried, forms a dust which becomes airborne and easily inhaled.
What Are The Effects Of Farmer's Lung?
Over time, some people can develop an allergy to the mould and it can get lodged in the lungs causing respiratory problems. Flu symptoms, headaches and weight loss can occur in some patients and in severe cases, death can result.
In medical terms, the condition is referred to as a common form of allergic alveolitis which can lead to inflammation of the lungs and lung disease with initial symptoms including a cough, shortness of breath and a fever. In some cases, the body reacts to the dust by becoming hypersensitive and producing antibodies, this hypersensitivity can become permanent in some cases.
The earlier the condition is treated, the better chance of recovery you will have. X-rays and breathing examinations are the two usual ways that medical practitioners ascertain whether or not you have farmer's lung. Treatments are available to alleviate some symptoms but prevention is always recommended.
How Can My Employer Protect From Farmer's Lung?
Employers should make sure that people working on farms are given the correct protective equipment like respiratory masks and they should also ensure that crops are dried before putting them into storage. If your employer fails to adhere to health and safety procedures regarding then they may be acting negligently and be responsible for your illness or condition.
Personal injury claims have strict time limits attached to them so it is advisable that you speak to a workplace compensation lawyer as soon as you can to tell them more about your circumstances.
Making A Farmer's Lung Compensation Claim
If you work or have worked on a farm and believe you have suffered from farmer's lung through no fault of your own then you could be able to make a valid compensation claim. First Personal Injury lawyers help clients pursue successful occupational illness claims. Please get in touch with our no win no fee solicitors for more information and advice on 0800 808 9740.
Personal Injury Claims with First Personal Injury
First Personal Injury has built up a reputation across the United Kingdom for their approach to accident and personal injury claims. Working with members of the public who have had personal injuries, we continually exceed our clients' expectations.
Contact First Personal Injury's accident claims solicitors free today by calling 0800 808 9740 or by completing our online enquiry form.