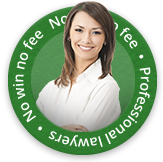 Hydrocarbon is an abbreviated term for the full name, Polycyclic Aromatic Hydrocarbons (PAHs). They are harmful chemical compounds which are created naturally and for industrial purposes.
Hydrocarbons are produced in processes such as fire, oil and wood burning; they are also created when making some plastics, dyes and medicines. If your employer is aware of the presence of hydrocarbons in your workplace environment then the necessary health and safety steps must be taken to ensure exposure is prevented or minimised.
How Can I Be Affected By PAH?
As a pollutant, hydrocarbons contaminate the air and can cause respiratory problems for some workers. They are also carcinogenic and can be responsible for a range of different cancers including bladder, liver and lung cancer.
Hydrocarbons may be inhaled, ingested or come into direct contact with the skin. In the workplace, it is possible to inhale the fumes if you work in coke production or waste incineration, for example. Diesel engine fumes also contain hydrocarbons.
What Responsibilities Does My Employer Have?
Your employer must comply with guidelines set down by the Health And Safety Executive; this includes the Control of Substances Hazardous to Health. Failure to do so can result in your employer being negligible for your hydrocarbon-related illness or condition.
PPE (Personal Protective Clothing) e.g. a respiratory mask, must be provided where necessary to stop you coming into contact with the substance. Regular risk assessments must be carried out to ensure that everything is being done to prevent exposure and proper ventilation must also be provided by employers.
If exposure to hydrocarbon in the workplace has left you in a position where you have been unable to return to work then you may be able to claim workplace compensation if it can be proven that your employer was negligible in their actions. In addition, you may have had to pay for medical assistance out of your own pocket; this too will be considered in your claim as well as the level of pain and suffering you have experienced.
Claiming Compensation For A Hydrocarbon Related Illness
First Personal Injury lawyers help clients with different types of workplace injury claims and we are confident we can help you with your hydrocarbon claim. Please call our no win, no fee solicitors on 0800 808 9740.
Personal Injury Claims with First Personal Injury
First Personal Injury has built up a reputation across the United Kingdom for their approach to accident and personal injury claims. Working with members of the public who have had personal injuries, we continually exceed our clients' expectations.
Contact First Personal Injury's accident claims solicitors free today by calling 0800 808 9740 or by completing our online enquiry form.