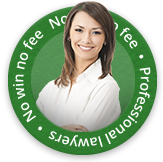 MEK compensation claims often emerge following an industrial accident which has happened through the negligence of an employer.
If you feel that you have cause to make a claim for this type of occupational illness, contact our team of injury lawyers today.
What Is MEK (Methyl Ethyl Ketone)?
Methyl ethyl ketone (MEK) is a colourless and highly flammable liquid which can sometimes be known as butanone, is used in the manufacture of rubber, plastics and textiles. It is also contained within some varnishes, paint removers and paints. It is an element within the substance which allows it to evaporate quickly.
What Are The Symptoms Of MEK Exposure?
Headaches
Dizziness
Disorientation and lack of coordination
Nausea and vomiting
Tiredness and drowsiness
Can I Make A Personal Injury Claim Against My Employer?
Yes. If you have suffered an injury or illness, including MEK exposure, then it is possible to make a compensation claim if negligence on behalf of your employer can be proven.
If you have suffered MEK exposure and have been forced to take time off work resulting in a loss of earnings then you could claim compensation.
If your place of work contains MEK then your health could be at risk. It is possible to breathe in the fumes it is contained within, it could be ingested through liquid or food and it is also possible that direct contact is made with skin.
Companies that use MEK within any of their operational processes must comply with the Control of Substances Hazardous to Health regulations. Within those rules are specific guidelines about what employers should do. For example, they must offer protective clothing when necessary, e.g. goggles, masks, or respiratory equipment.
Employers must also carry out risk assessments and regularly check machinery to ensure it is up to standard and safe to use.
If your accident happened or illness occurred because your employer did not adhere to Health and Safety law then it could be possible to make a MEK compensation claim.
Making A Personal Injury Claim With First Personal Injury Lawyers
Our team at First Personal Injury Lawyers draws on years of skill and expertise in the field of industrial injury compensation claims and accidents at work. We know what employers need to do to keep in line with the law when it comes to protecting their employees.
If you have suffered exposure to MEK or any other dangerous substance then please get in touch with us today: 0800 808 9740.
Have you had an accident? You could be entitled to compensation
If you've had an accident that wasn't your fault, you could be entitled to compensation. Our expert solicitors are waiting to hear from you to assess the validity of your claim.
Contact First Personal Injury to discuss your potential accident claim today on 0800 808 9740 or, alternatively, fill out our online form.