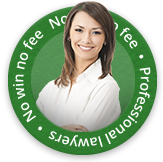 If your hearing has been damaged or affected by exposure to excessive noise in the workplace, you may be entitled to hearing loss compensation.
Types of hearing loss
Tinnitus
Noise-induced tinnitus can be caused by excessive noise and is characterised by a ringing noise in the ears. If the condition is serious the ringing noise can become constant and affect sleep. Tinnitus can cause a whole range of psychological problems including anxiety and depression and a reduction in the overall quality of life as the individual struggles to maintain hobbies and interests and play sport. Sadly, there is no cure for tinnitus.
Acoustic shock
Incidents involving exposure to high frequency and high-intensity sound such as that from a telephone headset is known as 'acoustic shock'.
Although the precise reason for this condition is unclear, it is thought that headset wearers may suffer from a variety of physiological and psychological symptoms. This may be caused by interference on the phone line. In general, call handlers' daily personal noise exposure is unlikely to exceed the 80 dB lower exposure action value defined in the Control of Noise at Work Regulations 2005, provided good practice in the management of noise risks is followed. Call handlers should be encouraged to report acoustic shock incidents to management and management should keep a record of such events.
Industrial deafness
Industrial deafness, which can also be referred to as occupational deafness or noise-induced hearing loss, is a condition that results in the loss of hearing (often over a prolonged period of time) as a consequence of a person's working environment.

Excellent service. Thank you all. I'm really glad I chose you to handle my case.
Mrs W from Reading, Berkshire
See more testimonials
Making a claim for hearing loss compensation
There are a number of broad guidelines to follow when making a hearing loss compensation claim.
It will be necessary to prove that the hearing injury was caused as a consequence of the work environment. This means that you may have to collate witness statements from workmates and provide documented evidence from your employers detailing the workplace conditions.
You will need to show that at the times in which you were exposed to the levels of noise that caused your injury, your employer should have reasonably foreseen those hearing injuries could have been sustained due to the exposure of the noise in the workplace.
Your employer needs to be shown to be negligent with regards to their ineffective efforts to protect you from noise in the workplace.
How First Personal Injury can help
It can take many years for the symptoms of industrial deafness to emerge, with sufferers often in their retirement before significant hearing problems arise. Many people put their problems down to general ageing, rather than making the link with their work many years before. But if you think your hearing has been damaged or affected by exposure to excessive noise in a work environment you may be entitled to hearing loss compensation. Our expert personal injury lawyers will be able to assist with your potential compensation claim.
Contact First Personal Injury today by calling 0800 808 9740 or by filling out the online injury claim form.
Have you had an accident? You could be entitled to compensation
If you've had an accident that wasn't your fault, you could be entitled to compensation. Our expert solicitors are waiting to hear from you to assess the validity of your claim.
Contact First Personal Injury to discuss your potential accident claim today on 0800 808 9740 or, alternatively, fill out our online form.