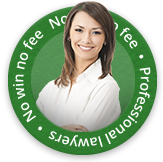 Osteoarthritis is a degenerative condition which affects the joints and is the most common form of arthritis in the UK.
Osteoarthritis can occur naturally as a result of genetic factors. However, some people suffer from the condition as a result of their working conditions.
If you feel that you have cause to make a claim for compensation as a result of this type of condition, contact our personal injury lawyers today to discuss your potential case in confidence.
Call our friendly team on 0800 808 9740 or, alternatively, contact us online to arrange a call-back at a convenient time for you.
Symptoms Of Osteoarthritis
It can be very painful if you have osteoarthritis. The pain is not always constant and individuals experience different intensities of pain. Below are some common symptoms of the condition:
Inflammation of the joints; particularly the knees, hips and base of the big toe
Clicking of the joints when moving
Cartilage damage
Short-term stiffness of the joint in the morning
Development of bony growths near the joints
Difficulty moving the affected joints
Decreased muscle mass and lax ligaments

To everyone at First Personal Injury, I thank you all for all the hard work that you have put into my claim.
Terry from Coventry
See more testimonials
Who Gets Osteoarthritis?
Women over 50 are the most predominant set of people affected by osteoarthritis. Sometimes, the condition is recognised as an industrial illness.
Agricultural workers, miners and carpet fitters are the principal set of workers who can acquire osteoarthritis and most of them have worked within that industry, doing a particular job for a number of years.
Employers Have To Protect You From Dangers In The Workplace
Employers have a duty of care to you to protect you from dangers in the workplace and they must adhere to health and safety law. If you can prove that your employer has not complied with the rules set out by the Health and Safety Executive, then you could make an osteoarthritis claim.
If you have been unable to return to work following the onset of your condition then it is possible you could be reimbursed for the financial losses you have endured. Compensation settlement fees also take into account the level of pain and suffering you have undergone and if you have had to pay towards any medical assistance to aid you with your condition.
Making An Osteoarthritis Claim With First Personal Injury
It is important to show in your compensation claim that your osteoarthritis condition has a direct link to your working conditions. You must also be able to show that your employer could have prevented your osteoarthritis but has failed to do so. When you instruct lawyers to help you with your claim, we can help you gather evidence to prove this link.
There are also time limits for all personal injury claims. If you are over the age of 18, you have three years since the date of your accident or injury in which to make a claim.
Other Occupational Illness And Industrial Diseases Compensation Claims Types
Here at First Personal Injury, we deal with a wide range of claims types which have come about as a result of occupational illnesses, including:
Have you had an accident? You could be entitled to compensation
If you've had an accident that wasn't your fault, you could be entitled to compensation. Our expert solicitors are waiting to hear from you to assess the validity of your claim.
Contact First Personal Injury to discuss your potential accident claim today on 0800 808 9740 or, alternatively, fill out our online form.