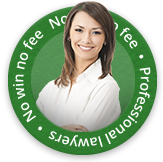 Radiation sickness claims are one of the less common kinds of occupational illness but exposure to radiation can happen and when it does the effects can be very serious.
What Is Radiation?
Radiation is a substance which has the ability to penetrate many different kinds of materials. There are two types of radiation, ironising and non-ionising. Ironising poses the most dangers while non-ionising radiation is considered less dangerous as it has lower levels of energy.
Ironising radiation can cause the following kinds of symptoms:
Tissue damage
Nausea
Vomiting
Neurological conditions
Bleeding
Infections
DNA damage
Cell mutations can lead to cancer in some cases
Flu symptoms
Hair loss
Skin darkening
Haemorrhage
Like other industrial illnesses, the effects of your radiation can take a long time, often decades to come to the fore.
Am I At Risk Of Radiation Exposure?
There are small amounts of radiation in lots of different places, e.g. on aeroplanes, this is referred to as background radiation. If you work regularly around ionising radiation then there is a greater chance of being exposed to it. Health care workers who work with X-Ray machines, nuclear plant workers and those who operate in research institutions are deemed most at risk. If you work around an area where there has been radioactive waste exposure then you are also in danger of exposure.
What Should My Employer Do To Protect Me From Radiation Exposure?
All machines which utilise radiation must be maintained and checked to the highest standards; protective clothing must be provided to employees and risk assessments must be undertaken at the advised intervals.
Special Health and Safety Executive guidelines are in place to inform employers who use ionising radiation and to highlight what to do in terms of protecting employees from the dangers of it, this is called The Ionising Radiations Regulations 1999.
Claiming Compensation For A Radiation Illness
First Personal Injury Lawyers can help you with your radiation claim. We understand that there different effects of the illness and your symptoms will present themselves differently from the next person's.
We will work with you to understand more about your circumstances and advise you on the validity of your claim. Our no win no fee solicitors are experienced in all different kinds of occupational claims and we have a strong track record of successful personal injury cases. Please get in touch with us on 0800 808 9740 for more information and advice.
Have you had an accident? You could be entitled to compensation
If you've had an accident that wasn't your fault, you could be entitled to compensation. Our expert solicitors are waiting to hear from you to assess the validity of your claim.
Contact First Personal Injury to discuss your potential accident claim today on 0800 808 9740 or, alternatively, fill out our online form.