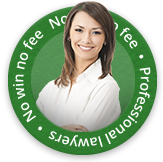 Tinnitus (buzzing, ringing or tone in the ear) is a serious condition that affects around 10% of the UK population according to the British Tinnitus Association. There is a strong relationship between loud working conditions and tinnitus, with those working in the entertainment, music and manufacturing sectors at most risk.
Many work-related tinnitus cases are caused by excessive workplace noise – if you suffer from tinnitus and think it might be due to your working environment, you might have the right to claim accident compensation.
Contact the solicitors at First Personal Injury for a free initial consultation about your potential claim. Call us today on 0800 808 9740 or get in touch online.
What Is Tinnitus?
Occupational deafness is the deterioration of a person's hearing abilities due to exposure to excessive noise in the workplace. Tinnitus often accompanies occupational deafness and is a condition involving ringing, buzzing, whistling or humming in the ears or the head.
People in certain industries or occupations are most at risk of developing noise-induced hearing loss or work-related tinnitus. Labourers, members of the armed forces, factory workers and construction workers are among those workers who are more likely to develop work-related deafness or hearing loss. Adequate protection should be provided by employers in industries where exposure to loud, repetitive and excessive noise occurs.
This hearing loss is very distressing to the sufferer and medical advice should be sought as soon as problems occur. Legal advice should also be sought by anyone who has previously worked, or currently works in a noisy environment and have suffered from a serious decrease in hearing abilities or the onset of tinnitus.
Tinnitus in the Workplace
Occupational tinnitus is caused by years of exposure to loud noises in the workplace. Pneumatic drills, loud machinery and noisy factories are commonly highlighted as potential causes of tinnitus.

I've never been in an accident before. I was hesitant about making a claim. First Personal Injury sorted it all out and explained everything.
Harry from Bournemouth
See more testimonials
Tinnitus is a recognised disability which can affect individuals in a variety of ways. Sufferers can find permanent ringing, buzzing or dull tones in their ear. Loud machinery and insufficient ear protection over a period of years can be responsible for tinnitus. If you or a family member is suffering from workplace tinnitus, then call us today to find out about claiming accident compensation.
Safety in the workplace – your rights
It is the employer's responsibility to ensure that employees are not exposed to excessive levels of noise in the workplace. In doing so, they should do the following:
Carry out a full risk assessment of the noise levels in the workplace and identify employees who are affected
Provide adequate safety training on the risks of noise in the workplace
Supply personal protective equipment should be provided to all workers working in a loud environment
If an employer failed to do any of the above and your or a family member have suffered from tinnitus or another kind of industrial deafness, you may have the right to accident compensation.
How to claim compensation
If you believe that your tinnitus was caused by a work-related issue, you may have the right to claim for your injuries. Please speak to our team by calling 0800 808 9740 or completing the online form to request a callback. Our experienced solicitors are always happy to help you through the process and aim to get you the 100% compensation you deserve.
Have you had an accident? You could be entitled to compensation
If you've had an accident that wasn't your fault, you could be entitled to compensation. Our expert solicitors are waiting to hear from you to assess the validity of your claim.
Contact First Personal Injury to discuss your potential accident claim today on 0800 808 9740 or, alternatively, fill out our online form.