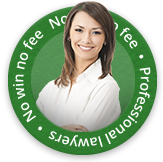 Toxoplasmosis Claims
Toxoplasmosis is a disease which is spread through a common parasite that is able to move from animals to humans. There are different types of toxoplasmosis gondii (the micro-organism which causes toxoplasmosis) all of which can be dangerous to humans if they enter the body.
You can contract toxoplasmosis if you drink milk or eat food (pork, beef or lamb) that has been contaminated if you are handling cat faeces that have been infected.
What Are the Effects Of Toxoplasmosis?
Toxoplasmosis can often go undetected because of the lack of symptoms presented in most cases. However, reports of headaches, vomiting, swollen lymph nodes and headaches are voiced by some patients who have suffered from toxoplasmosis.
Although rare, long-term effects of toxoplasmosis can mean serious illness and in some cases, it can spread to the brain. In extreme cases, blindness can be caused and if you have a more vulnerable immune system, the effects can be more severe.
Who Is At Risk Of Toxoplasmosis?
Some workers are more at risk of toxoplasmosis than others. Those who work in the following occupations are more likely to be exposed to the dangers of toxoplasmosis:
Healthcare workers must always ensure they wear protective gloves when working with patients who have bowel problems. Employers must make sure there is a provision of such protective clothing
Laboratory workers who have been in contact with needles contaminated with toxoplasmosis are also at risk and laboratory health and safety procedures must be adhered to by both employers and employees
People who work with animals like vets, zookeepers are also at risk and there must be an availability of sanitary and cleaning equipment available to employees
Farm workers can become contaminated with toxoplasmosis as soil can be used as a means of spreading the disease if it is used by cats. Gardeners and landscapers may also be at risk. Farmers handling fetal material with bare hands is also not advised
Slaughterhouse workers or other workers who handle raw meat, like cooks must always ensure they are wearing gloves
If work clothing has been contaminated then it should be kept away from others and it should be washed with disinfectant, following safety guidelines.
Claiming Compensation For Toxoplasmosis
Your employer should provide all the necessary health and safety aides in order to prevent you from being infected with toxoplasmosis. Where appropriate, Personal Protective Equipment like gloves should be provided and training must also be undertaken. If your employer has not complied with health and safety requirements and you have contracted toxoplasmosis as a result then you could be able to make a personal injury claim.
First Personal Injury Lawyers is a team of no win no fee solicitors who can help with your toxoplasmosis claim, please call us on 0800 808 9740 for more information and advice.
Have you had an accident? You could be entitled to compensation
If you've had an accident that wasn't your fault, you could be entitled to compensation. Our expert solicitors are waiting to hear from you to assess the validity of your claim.
Contact First Personal Injury to discuss your potential accident claim today on 0800 808 9740 or, alternatively, fill out our online form.