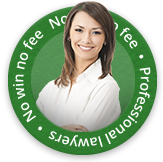 Lung cancer can be caused by dangerous and poisonous chemicals and substances in the workplace.
Asbestos, cadmium, coal, nickel and arsenic are all found in industrial workplace settings. Asbestos is particularly prevalent and despite its notoriety, it is still used in some buildings today. People are still suffering from work-related lung cancer because of the past and present use of asbestos.
The ship building, piping and lagging industries have all witnessed the negative effects of asbestos and as a result, there are a lot of people who have contracted lung cancer. Electricians, builders, plasterers and plumbers are some of the most common tradesmen affected.
How Can Work-Related Lung Cancer Affect Me?
As with any kind of lung cancer, the effects of work-related lung cancer are usually very serious.
The prognosis is usually a life expectancy of only a few years, although some people can recover if the disease is caught early enough. However, one of the characteristics of the disease is late onset symptoms, meaning most cases lead to early death.
If you have lung cancer you may have had to have time off work because one or more of the following possible symptoms:

I am delighted with the outcome of my claim and can't thank you enough for all the hard work that you put in. Everything went so smoothly and all I had to do was sign some papers and everything was taken care of. Anytime I had any concerns I knew I could call and my mind was always put at rest. You can never know how much this means to me and I am so grateful. If anything ever happened to me again then I would come straight to you.
L Smith from Lincoln
See more testimonials
Coughing and breathlessness
Surgery causing scarring and pain
Psychological damage such as lack of self-esteem, social, anxiety and fear following diagnosis
Extreme tiredness and lethargy as a result of treatment
Cancer fatigue caused directly from the cancer itself
Negative effects on your sex life
Getting Help You With Your Work-Related Lung Cancer Claim
The practical aspects of dealing with a work-related lung cancer diagnosis can be distressing. Pursuing a personal injury claim through your employer can seem like an even more daunting task.
At First Personal Injury we will help remove worry by handling your claim and will keep you informed through the claims process.
You have a right to pursue compensation if the injury you have suffered from was through no fault of your own. If your employer has failed to protect you from the hazards in the workplace which have caused lung cancer and it can be proven then you could have a compensation case to pursue.
Work-related lung cancer is different from some other work-related diseases as the symptoms of it are very late onset in some cases. This means it can be challenging to prove, but not necessarily impossible.
Time limits do apply to most personal injury cases but there are some exceptions in cases of lung cancer related to asbestos. Please get in touch with us to find out more about how to begin your work related claim.
Please call the First Personal Injury team today on 0800 808 9740.