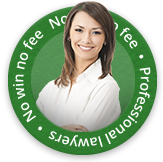 Considering making a claim after being injured at a concert or music festival?
Concerts and music festivals are the perfect way to see your favourite musician or band live, along with other fans who share your passion. Whether it's an intimate venue, a stadium tour or a huge summer festival, every year fans flock to see their favourite acts and, usually, have a fantastic time.
Concert organisers and venues have a duty of care to ensure the safety of the audience at concerts and festivals and – most of the time – they fulfil this duty. However, on occasion, there are instances of negligence resulting in accidents or injuries for concertgoers. The responsibilities of the organisers stretch to several aspects such as having stewards present who can control the crowd and deliver necessary first aid if someone becomes ill or is injured. There should also be security present to ensure troublemakers are removed from the venue.
The venue itself – whether indoor or outdoor – should also be maintained to a standard that ensures safety. There should be no hazards that could cause a slip, trip or fall, for instance, and fire safety regulations should be adhered to. Food and drinks vendors (whether in-house or external) should meet all hygiene and safety regulations and facilities such as toilets should also be regularly maintained.
If the organisers and venue have not seen to these things, then they could be liable if you were to be injured during the concert or festival. If you think that they might be at fault for your accident or injury at a concert or music festival, contact the team at First Personal Injury who will be able to assess liability and handle your claim on a no win no fee basis. Get in touch on 0800 808 9740 or contact us online.
Common concert or music festival injury claims
Injuries at concerts and music festivals can be very serious – especially if there are not any trained first aiders immediately on the scene to administer treatment. Common claims for compensation arising from concerts and music festivals include:

Crushing injuries
Breaks and fractures
Ankle injuries – particularly from falling in mud at festivals
Food poisoning
These types of injuries and illnesses are easily avoidable and are often caused by the organisers or venues being negligent when they are planning the event.
Even minor injuries can have serious consequences, including loss of earnings due to time spent off work. You may need to have medical care, time for rehabilitation and more serious ailments may also require changes to your home or other aspects of your life. Compensation can help by covering costs, reimbursing lost earnings and hopefully bring some comfort and closure to the pain and stress endured when injured and out of work.
How First Personal Injury can help
At First Personal Injury, our solicitors deal with accidents in concerts and music festivals regularly. As soon as you call, our friendly team will look at your case and see how they can ensure you receive your full compensation entitlement if your claim is accepted. If your claim is eligible, the team will be fully committed to your case.
Other accidents in public places
Concerts and music festivals are not the only places you could have an accident. First Personal Injury also deals with other types such as:

Supermarket Accident Claims
Theme Park Accidents
Accidents at Sporting Events
Accidents at Religious Events
Injuries at Street Parties
Accidents in Public Car Parks
Accidents in Public Parks
Accidents in Public Buildings
Injuries and Accidents at Marches and Demonstrations
Make a compensation claim for your concert or music festival injury
If you have been injured through no fault of your own while attending a concert or music festival, you may be able to claim compensation to help rectify the situation. You can call our team of expert solicitors at First Personal Injury today on 0800 808 9740 today or complete our online form and we'll call you back to discuss your claim.