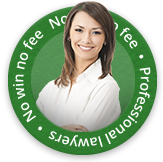 Considering making a claim after an accident at a religious event?
Thankfully, the vast majority of religious events – whether Christian, Muslim, Jewish, Hindu or otherwise – run smoothly, allowing worshippers to demonstrate and celebrate their faith in a safe environment. However, headline-making disasters such as the September 2015 Hajj crush that killed nearly 2,000 pilgrims visiting Mecca, or the Synagogue Church of All Nations building collapse in Nigeria that killed 115, remind us that even solemn religious events can go wrong and have serious, even fatal consequences.
The organisers of religious events have a duty of care to their congregation to ensure their safety, whether inside a place of worship or in a public place. This includes adhering to health and safety guidelines as well as making sure appropriate measures are in place – such as hiring appropriate stewards and first aiders for events to keep people safe.
If you have been injured while attending a religious event and it was not your fault, you may be eligible to claim compensation. Our team of expert solicitors at First Personal Injury will assess your case to see if your claim can be accepted and will handle your claim, professionally and with full integrity from start to finish on a no win no fee basis.
Common accident at religious event claims
Injuries that occur at religious events can vary in their severity depending on the type of accident which could range from a simple slip, trip or fall inside a church, to a catastrophe occurring at a major religious pilgrimage. However, even minor injuries should not be dismissed, as they can cause inconvenience and distress in their own right. Injuries that tend to result from religious events can include:

Impact injuries
Crushing injuries
Breaks and fractures
Catastrophic injuries
Fatalities
Emotional and psychological trauma
Accidents can happen because of a lack of organisation, poor health and safety checks and other factors – but these are all the responsibility of the organisation in charge.
Any level of injury can have implications for your personal life – from loss of earnings right through to changes needing to be made to your home and lifestyle. Compensation will help you cover these costs as well as cover the expenses of medical care and rehabilitation and also try to bring some comfort and closure to the stress and pain incurred.
How First Personal Injury can help
At First Personal Injury, our team of expert personal injury solicitors are specialists in accidents in public places – including at religious events. Our lawyers will always treat you with compassion, integrity and professionalism and are committed to winning the maximum compensation award that you are entitled to.
Other accidents in public places
There are many accidents that can happen in public places and First Personal Injury can assist you with any claims. Different types of claims we handle include:

Supermarket Accident Claims
Theme Park Accidents
Accidents at Sporting Events
Injuries at Concerts and Music Festivals
Accidents in Public Car Parks
Accidents in Public Parks
Accidents in Public Buildings
Injuries and Accidents at Marches and Demonstrations
Accidents at Street Parties
Make a compensation claim for your accident at a religious event
If you or a loved one has been injured while attending a religious event and the accident was not your fault, you may be able to make a claim for compensation. Call First Personal Injury's specialist team today on 0800 808 9740 or use our online enquiry form and one of our advisors will be in contact shortly.