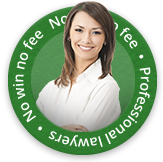 Under UK law, we all have the right to participate in peaceful protests and demonstrations in public places. Demonstrations may have their roots in politics, ethics, religion, employment, war or other subjects; naturally they can be provocative.
While most protest marches go ahead peacefully and without any incidents, occasionally they do get out of hand as a result of poor organisation, aggressive or violent individuals or even police aggression. In some cases, this can result in those participating in the protest – or even innocent bystanders – being injured, particularly if the protest becomes a riot. In the past, there have been reports of people being knocked to the ground, crushed or hit – regardless of whether they were taking part in the march or not.
If you have been injured through no fault of your own due to a march or demonstration, you may be entitled to make a claim for compensation. The specialist team of solicitors at First Personal Injury will be able to assess your case and help you through the claims process on a no win no fee basis to get you the compensation you deserve.
Common march or demonstration injury claims
There are several different ways that a march or protest can descend into riot which means there are several different bodies of people who could be responsible for your injuries. These are some of the most common claim types that we see:
Claims against the organisers. This type of claim is usually when the organisation that planned the protest (a trade union, for example, or an activist group) is at fault and poor planning resulted in injury.
Claims against individuals. You would make a claim against an individual where, providing you can identify them, a single person's irresponsible behaviour caused you to be injured.
Claims against the police. This situation would occur in a case where either a police officer had directly caused your injury or if there is evidence to say your injury was caused because the police did not handle, manage or contain the protest sufficiently.
Injuries resulting from marches or protests can vary dramatically depending on how you were injured. This could include:
Impact injuries
Injuries consistent with crushing
Breaks and fractures
Emotional and psychological trauma
These types of injuries can massively impact your life, whether short or long term. They can force you to take time off work, resulting in loss of earnings or even cause you to give up your job completely. You may require medical care, rehabilitation or even adjustments to your lifestyle which can affect you even further, on a physical and mental level adjusting to your new lifestyle.
While compensation can't make the pain and suffering caused by your injury go away, it can help you pay for your treatment, regain any lost income, help you with any adjustments to your life and home and hopefully bring some closure and comfort to the incident.
How First Personal Injury can help
At First Personal Injury, we have a team of specialist solicitors who deal with accidents in public places. Our friendly and understanding team will assess your eligibility to make a claim and – if you decide to proceed – will guide you through every step to ensure you win the compensation you deserve.
Other accidents in public places
At First Personal Injury, we deal with a range of accidents in public places – not just injuries sustained at marches and demonstrations. These include:
Supermarket Accident Claims
Theme Park Accidents
Accidents at Sporting Events
Injuries Occurring at Street Parties
Accidents at Religious Events
Injuries at Concerts and Music Festivals
Accidents in Public Car Parks
Accidents in Public Parks
Accidents in Public Buildings
Make a compensation claim for your march or demonstration injury
If you have been injured at a march or demonstration and it was not your fault, you may be eligible to claim compensation. Call our team of personal injury lawyers on 0800 808 9740 to discuss your case, or complete our online enquiry form and one of our advisors will be in contact shortly.