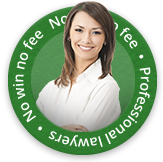 Been Injured In A Supermarket?
Supermarkets attract a high volume of people and are visited by thousands of people every day in the UK. The scale of supermarkets and the large number of people who visit them adds to the scope of possibility for accidents.
If you have become injured in a supermarket, you may be entitled to compensation. At First Personal Injury, our specialist lawyers are ready to help you.
Call us today on 0800 808 9740 or get in touch online to find out whether you can claim. 
Supermarket Accident Claims
Supermarkets are responsible for ensuring that shoppers and the public are safe whilst on their premises and they must, like all other employers and owners of premises, ensure that everything possible is done to ensure they adhere to health and safety regulations. Regular safety assessments must be undertaken and there must be records to show they have been completed properly.
At First Personal Injury, we can help you if you have sustained an injury through no fault of your own at any of the following supermarkets:
Your supermarket accident could have happened in a large supermarket or it may have equally occurred in a smaller, independent store. If you have suffered an injury in a supermarket then it is advisable to get in touch with a personal injury lawyer as soon as you can.
Types Of Supermarket Accident Claims
Slipping or tripping in a supermarket is one of the most common kinds of personal injury claims. Boxes, pallets, shelf items and spillages on the floor are the usual kind of catalysts for an injury
Floors that are wet because there has been a cleaning operation is another one of the main causes why slipping accidents occur in supermarkets. Warning signs must be put up following cleaning if the floor is still wet and those in charge must make sure that the surface of the floor is dried as soon as possible
Food items or objects which are placed on high shelves within a supermarket can also cause an injury to a shopper. Staff must ensure that objects are not placed precariously on shelves so that potential injuries can be avoided
I've Had A Supermarket Accident – What Should I Do?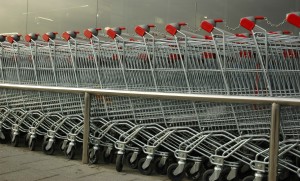 If you have had an accident in a supermarket then there are a number of things you can do if you believe the accident was not your fault. After seeking the appropriate medical attention for your injury you should report the accident to the manager or staff at the supermarket as soon as you can. The details of your injury should be written in the accident book which all supermarkets will have. If anyone has witnessed your accident it is also useful to ask them for a statement so that they can verify how your injury happened, so asking them for their contact details can be a good idea if you decide to make a personal injury claim; photographs can also be used to demonstrate visually what happened. If you have not already sought medical advice then it is a good idea to go to your GP so that you can discuss with him/her the extent of your injuries.
Supermarket Injuries
There is no particular kind of injury directly associated with supermarkets but there are some common kinds of injury arising from typical kinds of supermarket accidents. For example:
Head injuries can occur if an item from a shelf falls on you
Broken bones can be acquired if you fall or slip on a spillage on the floor
Concussion can also occur if you either fall or have something fall on top of you
Although a slip or fall in a supermarket may seem like a minor injury, it can often have more major implications in reality. Serious head injuries can result in a significant amount of time required for rehabilitation and in some cases you may not be able to continue in your job. Family members may have needed to stop work in order to look after you and you may have spent money on medical care.
Making A Supermarket Accident Claim

Great service, very professional and polite manners.
Kinga from Newcastle
See more testimonials
When your personal injury claim is being assessed there are a number of issues that will be taken into consideration. If you have suffered a loss of earnings by either requiring time off work or if you have lost your job because of your injuries then this will reflect the amount of compensation you will receive. In addition, the degree of pain and suffering you have experienced will also be taken into account and will again impact on the amount of compensation you are entitled to. It is also worth remembering that in order for your claim to be valid you will need to make your claim within three years of having an accident. You will also need to clearly demonstrate that there was third party blame.
Making A Personal Injury Claim With First Personal Injury
If you would like help with your supermarket accident claim then please get in touch with First Personal Injury. Our team of no win no fee solicitors frequently help clients with their claims against supermarkets and shopping centres. Call us today on 0800 808 9740 for more information on how to begin a claim.