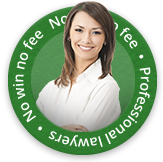 As 2015's tragic incident at Alton Towers showed the nation, it is possible to get very seriously injured while at theme parks and amusement parks. If the owners or operators of a theme park are at fault for your accident, you may be entitled to claim personal injury compensation.
Types of accidents in theme parks
A number of different accidents can take place in theme parks including:
Slips and trips
Accidents are usually the result of poor cleaning and maintenance, or a lack of suitable safety measures. If you think that your accident may be the result of someone else's negligence then you may be eligible to claim compensation. In theme parks, hidden hazards, mud or cables can all cause accidents.
Faulty or defective rides and machinery / human operating errors
If you are riding on an attraction at a theme park and it malfunctions or breaks down injuries can occur due to sudden jolts or impact.
In 2015, four people were seriously injured in a rollercoaster crash at Alton Towers that was found to be the result of human error. The accident caused two individuals to have their legs amputated below the knee.
Food poisoning
Contracting food poisoning after eating food at cafes and restaurants inside a theme park is one of the most common compensation claims made by theme park-goers.
Falling objects
A number of different objects could come loose and fall on theme park visitors if they are not maintained properly. These include signposts, fencing or ride equipment.
What you should do following an accident at a theme park
To make a successful personal injury compensation claim, you would need to prove that another person was responsible for your injury (in this case, the owner of the Amusement Park, Theme Park or Funfair, the fairground operators, the owners of the attraction, the local authority or private owners of the land on which the events are taking place).
To help your case, you should report the accident to the staff at the time, make a note of your accident in the accident book, take names and addresses of any witnesses to the accident and if possible take photographs of the area where the accident happened.  You may also need to report the accident directly to the Health and Safety Executive.
If you are intending to claim expenses such as prescription costs and travelling expenses, remember to keep your receipts as evidence.
How to claim following an accident at a theme park
To find out if you are eligible to claim compensation for your theme park-related injuries, please speak to our team by calling 0800 014 1629 or by completing the online form to request a callback.
Our experienced injury claim solicitors are always happy to help you through the process and are committed to getting the best outcome for our clients.