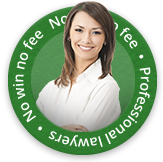 Laser hair removal has become increasingly popular in recent years. Thousands of individuals in the UK are undergoing therapy every year in search of near-permanent hair removal. Most laser hair removal procedures are safe, but sometimes it can burn the skin's pigment. This can lead to painful, long-term scarring.
You may be entitled to compensation if you have suffered burns or scarring due to laser hair removal. Call our friendly team at First Personal Injury on 0800 808 9740 or contact us online to discuss your prospective claim.
Types of laser hair removal treatment
Intense pulsed light (IPL) and laser removal are the two main methods of hair removal that fall within this category. Both techniques are similar and involve hitting the root of hair cells with high-intensity light rays. These rays (which emit temperatures of 100°C) are absorbed by the dark pigment (melanin) in brown or black hair and this obstructs the hair from growing back.
IPL is the more accessible and cost-effective of the two kinds but is less effective because the light rays are less targeted. This technique is also deemed to be riskier. Since pulsed light is much less effective than a laser, a person may require considerably more treatments than they need. However, they may not achieve the degree of permanent hair loss to make it worth their time. This could lead to painful burns and permanent disfigurement in some instances.
Laser hair removal, on the other hand, needs more costly equipment which generates a focused light beam that can be more accurately adapted. Due to the more concentrated light rays, they are less probable to harm the skin and cause burns or bruising.
Burns after laser hair removal
Laser hair removal therapists must undergo a comprehensive training regime to ensure that they deliver a safe service to consumers.
However, a medical license is not required to perform the procedure and the laser hair removal industry is largely unregulated. This has led to cases in which patients have been burned or scarred in some way.
It is common, in the 24 hours after the appointment, for the skin surrounding the lasered area to be tender and red. Any pains or burns that last longer are abnormal. Other frequent side effects include:
Blisters
Erythema ab igne (EAI), a skin reaction caused by prolonged or repeated exposure to the laser or IPL
Livedo reticularis, a rare condition where the skin becomes mottled or patchy
Excessive swelling
Bruising
Patches of lighter or darker skin for a period of months afterwards
Those with darker skin are more likely to experience side effects following a laser hair removal session. This is essentially down to the relatively higher percentage of melanin in the upper layers of darker skin, which can lead to burns following the absorption of heat from light rays.
Causes laser hair removal burns
There are a multitude of reasons why laser hair removal burns might take place:
The laser may have been concentrated on certain areas for too long
Poor quality or faulty equipment could have been used
The hair removal sessions may have been too frequent or close together
Machines could have been calibrated at the wrong frequency
The safety of consumers is the responsibility of the clinic or salon in question. It is critical for these organisations to ensure that all staff are properly trained and supervised. The equipment must also be maintained and checked that it is of a safe standard.
You should be informed of all the potential risks and side effects that you could encounter before you commence laser hair removal. This, again, is the responsibility of the salon or clinic.
There should be numerous opportunities for you to reconsider going through with the procedure and staff should provide post-care information on what steps to take if you encounter any issues following the treatment.
Patch tests for hair removal
A patch test should be conducted several days before your hair removal treatment takes place. This will determine which laser energy would be the safest and most appropriate for your particular skin type. Multiple patch tests with different lasers may be required to ensure that the correct laser selection is made.
These patch tests are a very important precursor to hair removal treatments as they can reveal any adverse side effects before a person has committed themselves fully to the procedure. An individual might refrain from going through with the treatment if their skin reacts badly to the patch test.
You may be entitled to compensation if you have suffered from adverse effects after having laser hair removal and you were not offered a patch test.
What to do if you have experienced burns following laser hair removal
If you have experienced any of the side effects discussed on this page you should seek medical attention. Contact your GP, visit your local A&E department or alternatively call 111 for advice.
The next step is to contact the clinic or salon which carried out the treatment and report the incident. They should be able to offer helpful advice on how to treat damaged skin (if the burns are minor).
If you believe that you are entitled to compensation we recommend that you contact a specialist solicitor with experience of laser hair removal claims.
Claiming for laser hair removal burns
At First Personal Injury, our no win no fee lawyers are specialists in dealing with personal injury claims, including laser hair removal burns. We can help you to get primary compensation for your injury and we can also assist you in recovering past or future losses. This may include loss of income, cost of professional advice/treatment or cost of therapy or prescriptions.
We understand that it can be difficult making a claim whilst recovering from a painful burn injury. However, we are confident that we can help and usually operate on a no win, no fee basis to alleviate our clients of taking any financial risk.
If you would like to discuss a potential claim please call us on 0800 808 9740 or get in touch online via our website.