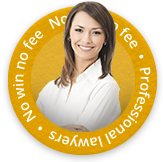 Suffered From A Lower Body Injury? Want To Claim?
Here at First Personal Injury, we help people to make successful personal injury compensation claims for a wide range of injury types (including lower body injuries such as those to legs and feet, knees and ankles, hips and pelvises).
Claiming Compensation For Lower Body Injuries
If you feel that you may have cause to make a claim following a non-fault accident or injury which occurred in the past 3 years, contact our team of experienced injury lawyers today.
Call us on 0800 808 9740 or get in touch online to request a call-back from one of our experts.
---
Lower Body Injuries Include
Pelvic Injuries
A pelvic injury covers a wide range of different injuries. It can be a very debilitating condition which can cause significant disablement in some cases.
The pelvis is a located in the lower part of the abdomen just below the hip bones where there are lots of important organs which could be damaged including the bladder and the reproductive organs.
It is your legal right to claim compensation following any type of non-fault accident or injury but there is a limited period of time in which you can make a claim.  Do not miss out by leaving your enquiry too long.
Leg Injuries
Leg injury compensation includes damage to any part of the upper or lower leg/s. Receiving an injury on this part of your body, of course, can have a huge impact on your ability to walk and be independent.
Groin Injuries
Groin injuries can be a particularly painful injury to sustain and in some cases, the injury can lead to permanent damage.
If this is you and you have suffered because of someone else's mistake then you can consider making a groin injury compensation claim. Compensation claims are aimed to help reimburse you for any pain and financial loss you may have experienced and you are legally entitled to pursue a case if there is evidence available to prove third-party negligence.
Foot Injury Compensation
Foot injury compensation is a common type of compensation claim that can arise from different types of accident.
In order to make a successful foot injury compensation claim, it must be proven that your accident happened as a result of someone else's negligence
Breaks And Fractures Compensation
If a break or fracture was not your fault, it's your right to make an accident claim. That's where we come in. We can take care of your claim for a break or fracture and leave you free to concentrate on getting back into action
Ankle Injury Compensation
The ankle is an intricate and vital part of our body and contains muscles, cartridge, tendons and ligaments. If any of these components are damaged then it could cause you significant disablement, either temporarily or permanently.
Ankle injury compensation can occur following a number of different types of accidents.
Toe Injuries
If you have suffered an injury causing damage to your toe and it was not your fault then you could be entitled to toe injury compensation.
Your employer, a local authority, a medical professional and the owner of a retail outlet has a duty of care to protect members of the public in term so health and safety
Personal Injury Claims with First Personal Injury
First Personal Injury has built up a reputation across the United Kingdom for their approach to accident and personal injury claims. Working with members of the public who have had personal injuries, we continually exceed our clients' expectations.
Contact First Personal Injury's accident claims solicitors free today by calling 0800 808 9740 or by completing our online enquiry form.
---