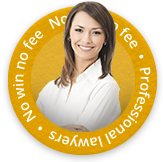 The ankle is an intricate and vital part of our body and contains muscles, cartridge, tendons and ligaments. If any of these components are damaged then it could cause you significant disablement, either temporarily or permanently.
Ankle injury compensation can occur following a number of different types of accidents.
If the accident which has caused your ankle injury is not your fault then it could be possible to pursue an ankle injury compensation claim with a personal injury lawyer.
Examples Of Ankle Injury Compensation
As experienced personal injury solicitors, we have dealt with a number of different types of ankle injury claims. Some of those claims are very serious with some claimants receiving 6 figure settlement fees. Those are quite rare and most ankle injury claims are classed as moderate. Some examples of the types of ankle injury claims are below:

I've never been in an accident before. I was hesitant about making a claim but First Personal Injury sorted it all out and explained everything.
Mr Harris from Cornwall
See more testimonials
Some injuries can end up with patients needing to have pins or plates inserted into their ankle. Some of these injuries result in people being unable to walk or movement is restricted.
A further knock-effect can be insomnia caused by the discomfort from the ankle injury as well as scarring.
If you have had to pay for medical expenses in relation to your injury or you have lost our job because of your ankle injury then you could be compensated for this in a potential accident claims.
Who Is Responsible For My Ankle Injury?
The answer to this question depends on where and when you had your injury. Sporting injuries, accidents at work and tripping accidents can sometimes be the cause of ankle injuries. If you have had an injury of this kind and it was because of someone else's negligence then it could be possible to make an ankle injury compensation claim.
Starting Your Ankle Injury Claim With Us
Your injury could leave you with a range of disabilities which can be experienced either for a short or long spell. Your compensation can be pursued in either event if it can be proven that there was third party blame.
The ankle can be a vulnerable part of the body and an injury can be extremely painful. First Personal Injury lawyers will be able to provide you with a specialist in ankle injuries resulting from a number of different kinds of accidents. Please call us today and we will able to offer you some more information on how to pursue and ankle injury claim: 0800 808 9740.

I thank you for all your help. We really fell on our feet finding your firm and rest assured I will be fully recommending you to all my friends.
Anonymous from Manchester
See more testimonials
Achilles tendon damage
Transmalleolar fracture
Soft tissue damage resulting in deformity
Moderate or severe fractures
Undisplaced fractures, sprains and ligament injuries
Personal Injury Claims with First Personal Injury
First Personal Injury has built up a reputation across the United Kingdom for their approach to accident and personal injury claims. Working with members of the public who have had personal injuries, we continually exceed our clients' expectations.
Contact First Personal Injury's accident claims solicitors free today by calling 0800 808 9740 or by completing our online enquiry form.