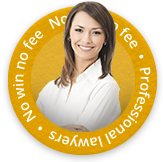 If you have experienced a groin injury, the likelihood is that you can relate to the extremely uncomfortable levels of pain that go with it. It is caused by damage in or around the groin area and it and commonly is the result of a torn or stretched abductor muscle. A sudden change in direction, sharp movements or even continuous strain on the area can cause this painful injury, potentially causing the sufferer to have limited movement for a period of time. This trauma could be a result of a number of accidents including sports-related incidents, the lifting of heavy objects or operating machinery.
A hernia is also considered as a groin injury, resulting in tenderness and pain in the groin or abdomen. Femoral hernias are usually more apparent in women and can appear when the bowel pushes through into the groin or upper thigh area. Men are more commonly affected by an inguinal hernia, which also occurs when part of the bowel or fatty tissue pushes into the groin or upper thigh. Both types of hernia can be caused by high levels of strain on the abdomen or it can also be a result of ageing.
Effects of a groin injury
Types of groin injury can be measured by severity depending on the extent of the accident, and there are a number of symptoms that can occur if you have torn or injured your muscle. For example, if you have difficulty raising your knees and closing your legs, as well as experiencing pain or swelling in the area, there is a possibility you have damaged your groin area.
You may be able to measure the impact of your suffering based on three levels:
Minor discomfort – this often means that your movement is normal and isn't completely affected by the pain level in the area.
Moderate level of discomfort – this may involve slight swelling or apparent bruising in the area and mobility, such as running becomes restricted.
Severe level of discomfort – if the injury is preventing you from completing everyday activities such as walking and if the area is considerably bruised or swollen. Muscle spasms may also occur if the damage is severe.
In most cases, this type of muscle damage requires a certain level of rest in order to heal completely, which may also mean that physical activity is reduced. However, some groin injuries or hernias could become so severe that surgery may be required, usually resulting in increased levels of stress and discomfort, as well as substantial time off work.
Can I receive compensation for my groin injury?
If you have received your groin injury whilst in the workplace and someone else is at fault, the answer to this question will most likely be, yes. Your employer is required to keep all employees safe during work hours and it is their responsibility to ensure measures are put in place to avoid injuries at work such as groin injuries. Your employer may be deemed liable in compensation claims if you have received a groin injury from negligence within the workplace. For example, if you strain yourself whilst heavy lifting, and there has been a lack of health and safety or training in place you may be entitled to take legal action.
How do I go about making a claim?
The first step in making a claim will be to get in touch with one of our expert solicitors at First Personal Injury. We have a skilled team of professionals who will be able to discuss your case and advise on each step of the process. Give us a call on our helpline 0800 808 9740, otherwise, you can fill out an injury claim form online and one of our advisors will be in touch with you shortly.
Personal Injury Claims with First Personal Injury
First Personal Injury has built up a reputation across the United Kingdom for their approach to accident and personal injury claims. Working with members of the public who have had personal injuries, we continually exceed our clients' expectations.
Contact First Personal Injury's accident claims solicitors free today by calling 0800 808 9740 or by completing our online enquiry form.