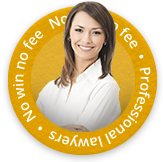 The pelvis, along with the hip bones, is an essential body part needed for daily mobility – if this area becomes damaged in an accident, the result is both agonising pain as well as restricted movement. It has been noted that the UK sees around 70,000 to 75,000 hip fractures a year, costing the country around £2 billion in medical and social care. Many pelvic or hip injuries can become the consequence of ageing bones, however, in many cases, accidents occur as a fault of someone else meaning compensation could be claimed.
Located beneath the abdomen and attached to the hip bones, this area of the body contains a number of major blood vessels and vital organs including the digestive and reproductive system. When any of these structures become damaged, extensive blood loss can occur and it may severely affect the overall health of an individual. This can happen as a result of traumatic events such as car accidents, falling from a height or if the body has been crushed in a certain way.
Types of pelvic injury
Pelvic strain – this can often occur as a result of a ligament tear which supports the hip joints. Commonly caused by overstretching, repeated stress on the area or a powerful impact. Pelvic or hip strains can cause excruciating pain and severely affect mobility.
Hip dislocation – a large force or impact is generally the cause of a hip dislocation or pelvic fracture. Pain is extremely severe in this instance and often takes re-structural surgery in order to repair the damage.
Femoral fractures – this occurs when the thigh bone (femur) breaks near to the hip joint and can often be due to an unpleasant fall. The treatment is usually surgery and along with dislocation, it could prevent future issues such as the need for a hip replacement.
Hip bursitis – within the hip joint, fluid-filled sacs act as cushions to reduce pressure and friction between bones moving against each other. If the area has been affected by an accident, the bursa may become inflamed which then results in distressing pain. Although it's normally treated with painkillers, further implications may occur if the bursitis becomes infected.
Claiming compensation for a pelvic injury
This type of injury has huge implications on daily tasks and activities. As it greatly affects mobility, the healing process involves a long period of rest in order to repair the damage. Therefore, time off work may be required which not only causes increased levels of stress but can also lead to financial loss.
There are many cases that could result in a pelvic injury such as medical negligence, a careless driver or even poor health and safety in the workplace. If you're not at fault, then you could be entitled to compensation in order to cover the painful expense of your accident. At First Personal Injury, our professional team of solicitors are experts in the field and equipped to take on your case. If your pelvic injury is considered as being minor, you may be entitled to a sum of up to £8,250, but if your case is of a serious level, and results in permanent damage or disability, your settlement could be up to £86,000.
If any of these incidents sound familiar or if you think you have been affected by negligence in any way, we would advise you get in touch with one of our team today. You can fill out an online injury claim form or alternatively, call our helpline on 0800 808 9740 and one of our advisors will be in contact shortly.

Helping You With Your Pelvic Injury Compensation Case
A pelvic injury can cause you to need time off work and may have possibly caused you significant pain and discomfort through no fault of your own. If you or a family member has suffered as a result of someone else's negligence then it is advisable to seek legal advice as soon as you can.
First Personal Injury lawyers are equipped to deal with pelvic injury compensation claims. We have experience in helping people claim the compensation they deserve in all kinds of personal injury cases. Please call our team on 0800 808 9740 to tell us more about your circumstances.

Personal Injury Claims with First Personal Injury
First Personal Injury has built up a reputation across the United Kingdom for their approach to accident and personal injury claims. Working with members of the public who have had personal injuries, we continually exceed our clients' expectations.
Contact First Personal Injury's accident claims solicitors free today by calling 0800 808 9740 or by completing our online enquiry form.