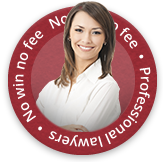 Carbon Monoxide Claims
Carbon monoxide can be a deadly substance and is found in many industrial workplace settings.
Too much exposure and it can cause brain damage and in some cases, death. If you or a family member has been affected due to the negligence of your employer then it is possible you could make a carbon monoxide claim.

It is with a grateful heart that I thank you for all your help in a) getting my mother her compensation and b) allowing her to keep it without any more outgoings so she can take care of her family. We really fell on our feet finding your firm and rest assured I will be fully recommending you to all my friends.
Anonymous from Manchester
See more testimonials
How Carbon Monoxide Can Affect You
Carbon monoxide claims predominantly originate from the workplace but there are instances where you can be exposed to the deadly gas in the home.
Your employer has a duty of care to protect you from the risk of being exposed to harmful substances under Health and Safety legislation. In particular, there are rules relating to the Control of Substances Hazardous to Health which forms part of the legislation (CoSHH).
Under the CoSHH, there are particular rules relating to poisonous substances used on a regular basis. For example, your employer will have to provide proper ventilation for workers who may come into contact with carbon monoxide.
Employers also have to ensure risk assessments are carried out routinely and there are many more things an employer needs to do to be compliant with Health and Safety legislation.
If you believe you or a family member has not been given the correct protection in terms of health and safety then it is worth investigating if you should begin a personal injury claim.
Making Your Carbon Monoxide Claim With First Personal Injury
First Personal Injury is adept at working with a number of different industrial injury and disease claims including carbon monoxide claims. Please get in touch with our team to tell us more about your potential case.
In most cases of carbon monoxide poisoning, you must make your claim within 3 years from which you contracted your illness. Please get in touch with us and we will aim to give you honest and straightforward advice about the validity of your claim. Call our team of experts on 0800 808 9740 or make a claim online today.
Compensation Accident Claims
If you or someone you know has been in an accident that wasn't their fault they may be entitled to compensation. Accident Claims First Personal Injury solicitors are here to help with your potential compensation claims.
Have you been in an accident that wasn't your fault?
If you or someone you know has been in an accident that wasn't your fault, you could be entitled to accident claims compensation. Our expert personal injury solicitors are waiting to hear from you to assess your potential accident claim.
Contact First Personal Injury by ringing the number above or by filling out the online compensation form.