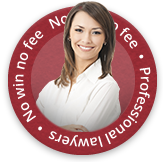 Food poisoning claims are often minor personal injury cases but serious symptoms can occur and in extreme cases, death can result. Food poisoning is caused by the consumption of uncooked, contaminated or poorly prepared food.
You may suffer food poisoning after eating at a restaurant, cafe or hotel, or after eating food you've bought at the supermarket.
If you have experienced food poisoning as a result of any of the above, you may be able to claim compensation.
Our specialist food poisoning solicitors will be able to advise you. Call us on 0800 808 9740 or get in touch online.
Different Types Of Food Poisoning Claims
The most common type of food poisoning is bacterial food poisoning which begins when food consumed is infected with bacteria or parasites because it has not been cooked properly. This bacteria is not visible to the naked eye and cannot always be detected through smell or taste which is why food poisoning can easily start.
Food poisoning claims cover a range of different types of symptoms. Some of the more common kinds of food poisoning claims are detailed below:
Salmonella is a bacterial disease often contracted through contaminated drinking water, meat, poultry and eggs. People can contract typhoid and gastroenteritis as well as food poisoning. Washing hands and heating food correctly can help prevent the spread of salmonella
Botulism is a rare form of food poisoning that can be fatal. You can contract foodborne botulism by contaminated food often because it has not been heated at a high enough temperature
E Coli is a form of bacterial food poisoning known medically as Escherichia coli. It is a bacterium found in the gut. Being hygienic and washing hands is an important step in stopping this form of food poisoning spreading
Food poisoning caused by contaminated restaurant food
Unfortunately, individuals who have developed food poisoning as a result of eating contaminated food in a restaurant will not always be able to build a conclusive case for claiming compensation. Proving a direct causal link between a gastrointestinal illness and food consumed at an eatery is often extremely difficult.
Telltale signs something is wrong in a restaurant
If you have developed food poisoning and incurred pain, suffering and lost earnings as a result then you should be seeking compensation. However, it is always best to seek prevention rather than cure, so, with this in mind; you should aim to avoid the following when dining in a restaurant.
Dirty knives, forks, spoons and plates
Unclean floors and surfaces
Overflow of waste
Poor staff hygiene
Untied long hair
While having the representation of leading first personal injury lawyer will be of great benefit, but there are also some other things a prospective claimant can do to ensure their claim has the optimum chance of success.
Gather witnesses
Any claim for contaminated food eaten in a restaurant will be immeasurably stronger if it can be proved that another person who ate at the restaurant at roughly the same time has also suffered food poisoning. Perhaps it will be a friend, an acquaintance, a family member or even a stranger who is making a separate and independent claim; whatever the case, multiple cases of food poisoning are a very good indicator that something is amiss in the food safety systems of a particular kitchen.
Visit your GP
One complicating factor in these types of personal injury claims is the varying incubation period for some food poisoning illnesses. While some will become manifest after only a few hours, others will take two or three days to develop. However long it takes a person to develop the illness, for both the sake of their health and the chances of any compensation claim they decide to make, seeing a doctor as soon as possible can make the world of difference.
How Do I Begin My Food Poisoning Claim?
If you have suffered food poisoning then you may be able to pursue a personal injury claim, if it can be proven that the fault was that of the third party.
Because of the nature of food poisoning, it can sometimes be challenging to prove liability. People can react differently to food poisoning with some side effects starting later than others' and some symptoms varying from one person to the next.
It is advisable to keep receipts and any evidence of where you bought your food as well as any receipts for any medical expenses you have paid for.
The Consumer Protection Act 1987 states that retailers must sell products which are free from harmful bacteria which could cause food poisoning. Successful food poisoning claims require proof that the food was not safe, you have been made ill and the cause was the food.
It is possible to bring a claim against the direct producer of the food, the importers or the owner of the brand. For more help and advice please contact First Personal Injury Lawyers on 0800 808 9740.
Have you been in an accident that wasn't your fault?
If you or someone you know has been in an accident that wasn't your fault, you could be entitled to accident claims compensation. Our expert personal injury solicitors are waiting to hear from you to assess your potential accident claim.
Contact First Personal Injury by ringing the number above or by filling out the online compensation form.