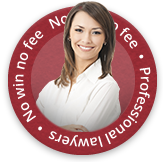 Making A Claim For Water Contamination Compensation
Water contamination claims are rare but they can occur almost anywhere. Water can become polluted when hazardous chemicals are present within any water source.
Causes Of Water Contamination Claims
Because water is an integral part of everyday life for everyone, for consumption and cleanliness purposes, it is possible for water contamination claims to arise from almost any situation. However, if you live or work close to a chemical factory or plant then you could have a greater risk of suffering from water contamination.
In the developed world, there are water purification systems in operation but it is still possible that contamination can occur. If chemicals are released into water systems via drains, being dumped on the ground or through accident spills then this can cause water pollution and contamination.
Drinking polluted water can cause severe stomach problems including gastrointestinal illnesses and sometimes even death. Another illness you can get is cryptosporiosis which is spread through contaminated water.
Because the parasites present can exists for up to 5 days it can mean late onset of symptoms including diarrhoea, dehydration, stomachache, and fever. Elderly people and children are most at risk of contracting an illness.
What To Do If You Have A Water Contamination Claim
If you believe you have had water contamination and have suffered as a result of a third party then it is likely you can make a personal injury claim.
If you have suffered a water contamination it could mean that you have a very unpleasant experience and perhaps have had to have time off work.
If you have suffered a loss of finance then this will be factored into your compensation amount along with the level of pain and suffering you have encountered.
Getting The Right Legal Team
Sometimes water contamination claims can be challenging to prove but with the assistance of a specialist personal injury lawyer to investigate your claim and present the evidence then you will stand a stronger chance of being successful.
Please call First Personal Injury Lawyers on 0800 808 9740 to discuss your claim in more detail.
Have you been in an accident that wasn't your fault?
If you or someone you know has been in an accident that wasn't your fault, you could be entitled to accident claims compensation. Our expert personal injury solicitors are waiting to hear from you to assess your potential accident claim.
Contact First Personal Injury by ringing the number above or by filling out the online compensation form.