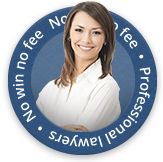 Considering Making Coach Accident Claims?
Coach accidents are often traumatic incidents with sometimes multiple injuries and even fatalities.
Whether you are travelling abroad or in the UK, you have a right to be kept safe while on UK transport. If you have suffered an injury during a coach accident and the blame was not yours then you could be able to pursue a compensation claim for your injuries.
The lawyers at First Personal Injury may be able to help you. Call us on 0800 808 9740 or get in touch with us online to find out if you could claim.
Possible Injuries After a Coach Accident
There is an almost endless list of possible injuries you could sustain when involved in any kind of road traffic accident and may be considering making coach accident claims for personal injury. However, there are some injuries which are more prominent if you have had a coach accident:
Psychological symptoms e.g. post-traumatic stress
Broken bones
Whiplash injuries

I am delighted with the outcome of my claim and can't thank you enough for all the hard work that you put in. Everything went so smoothly and all I had to do was sign some papers and everything was taken care of. Anytime I had any concerns I knew I could call and my mind was always put at rest. You can never know how much this means to me and I am so grateful. If anything ever happened to me again then I would come straight to you.
L Smith from Lincoln
See more testimonials
Unfortunately, it is also possible for one or even multiple fatalities during a coach crash, but this, of course, depends on the nature of the collision.
Pedestrians and other road users can also be injured as a result of a coach accident. If you have been injured as a pedestrian, driver or cyclist, you may also be able to make a coach accident claim.
Reasons For Coach Crash Accidents
Coach accidents are relatively rare and most drivers have been through thorough training to reach a high standard of road safety. Mistakes do happen though and some of the more common types are listed below:
Careless driving
A mechanical or technical problem with the coach
Poorly maintained road surfaces
A lack of adequate signage
Adverse weather conditions
Falling or slipping while on board the coach
In order for your claim to be successful, it needs to be proven that the fault of your accident was down to someone else's negligence. This could be a mistake made by the driver, the coach company who did not check a fault with the mechanics of the coach, or even the council who did not repair a pothole in the road which led to the crash.
How Do I Begin My Coach Accident Claim?
The first step is to get in touch with a coach accident claims specialist. First Personal Injury will be able to help you with your case so it is worth getting in touch with our experienced team to tell us more details of the accident and your injuries.
Strict time limits apply to all personal injury cases including coach accident claims so it is worthwhile starting your claim as soon as you feel able to. Please call First Personal Injury lawyers to help you start the claims process today on 0800 808 9740.
Claiming For Other Types Of Accidents On The Road
We deal with a wide range of road traffic accident types, some of which are listed below:
Make An Accident Compensation Claim
If you or someone you know has been in an accident they may be entitled to injury compensation. Our expert personal injury lawyers are able to help with your potential accident compensation claims.
Get in touch by calling 0800 808 9740 or by filling out our online form.