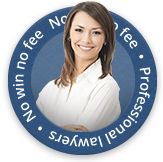 In 2014 alone, more than 21,000 cyclists in the UK were injured in reported road accidents. This number includes the 3,514 people who were killed or seriously injured. Despite these statistics, between 60% and 90% of all accidents involved cyclists remain unreported to the police, according to the Royal Society for the Prevention of Accidents. Some further shocking facts and figures include the following:
Approximately three-quarters of fatal or serious accidents involving cyclists occur in urban areas
80% of accidents involving cyclists occur in daylight
80% of cycling casualties are male
Approximately 50% of fatal cycling accidents happen on rural roads
25% of cyclists killed or injured are children
Approximately 75% of cyclists in fatal accidents die due to major head injuries
Around three-quarters of cycling accidents happen either at or near a junction
No matter if you cycle to work or simply enjoy cycling as a hobby, being involved in a cycling accident can unfortunately sometimes have fatal consequences. If a family member has been fatally injured in a cycling accident, dependent on the circumstances you may be entitled to claim compensation. First Personal Injury solicitors are highly experienced in handling claims brought under the Fatal Accident Act 1976. Fatal accident claims involving the death of a family member or loved one can be an extremely upsetting and stressful time for everybody involved, and no amount of money will ever compensate the loss of somebody special. However, claiming compensation can help to ease any financial dilemmas that may arise in such a terrible situation.
What does claiming for a fatal cycling accident involve?
Fatal accident claims can be slightly more complex than an accident claim that does not involve death. In the majority of cases, there will be no punishment for the defendant as this aspect is dealt with by criminal law. Furthermore, in the majority of cases, the defendant will be insured and their policy will cover the amount paid to you if your claim is successful.
Fatal cycling accident claims are usually split into two sections; the first part of the claim involves compensation for the pain and suffering up to the date of death. Furthermore, this part also includes compensation for any financial damages which occurred between the date of injury and the date of death, in addition to funeral expenses. The second part of a fatal cycling accident claim involves the Fatal Accidents Act 1976 and the children, spouse, parents, grandchildren or grandparents of someone who has passed away as a result of either a wrongful act or negligence. Compensation can be claimed by a family member for the loss of support since the victim's death. The amount awarded, for example, will include a contribution to the family earnings and facilities that the victim provided for financially, such as childcare. Furthermore, a statutory sum for bereavement can also be paid to the spouse of the victim, or the parents of a child who was a victim of a fatal accident.
Where do I start?
If you are interested in finding out more about making a claim for a fatal cycling accident, get in touch with a solicitor at First Personal Injury who will be able to give you more details in relation to your personal circumstances. Our no win, no fee guarantee means you will never have to pay for a failed compensation claim. Our team of highly experienced personal injury solicitors will be able to give you further advice regarding fatal cycling accidents; call us on our helpline 0800 808 9740. Alternatively, fill out our online injury claim form and one of our advisors will be in contact with you shortly.
Claiming For A Fatal Cycling Accident
If you have a loved one who has died in a fatal cycling accident then it is advisable to speak to a personal injury lawyer about the details of your possible claim. In all personal injury cases, third party blame must be proven and in most cases, the accident will need to have occurred within the last three years.
First Personal Injury lawyers will do our best to ensure that your fatal cycling accident claim is dealt with in the most simple and dignified way possible. We often work with our clients on a condition fee arrangement (no win no fee) meaning that the financial risk to you is lowered. If you would like to know more about whether or not you have a valid claim; if you qualify for no win no fee or if you simply want to tell us more about your circumstances, then please get in touch with us today.
Make An Accident Compensation Claim
If you or someone you know has been in an accident they may be entitled to injury compensation. Our expert personal injury lawyers are able to help with your potential accident compensation claims.
Get in touch by calling 0800 808 9740 or by filling out our online form.