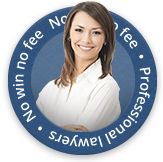 Looking To Make Hit And Run Accident Claims?
Being involved in any kind of road accident can be a traumatic experience. If your road accident is a hit and run, this trauma can be further compounded.
Making a claim for a hit and run road accident is possible in many instances even if the driver of the vehicle that fled is not traceable. If the driver is not insured or cannot be traced then it is possible in many cases that you can claim through the Motor Insurers Bureau.
If the driver is traced by the police and has insurance then your claim can be pursued in the same manner as other road accident claims.
The personal injury solicitors at First Personal Injury are on-hand to help you with your claim. Please get in touch today on 0800 808 9740 or contact us online.
Types Of Hit And Run Claims
While you were walking as a pedestrian
While you were riding a bike or a motorbike
If you were driving a car and were hit by a vehicle which escaped from the scene
In all accidents, it is important to ensure you report the incident to the police as soon as you can.
What is the Motor Insurers Bureau?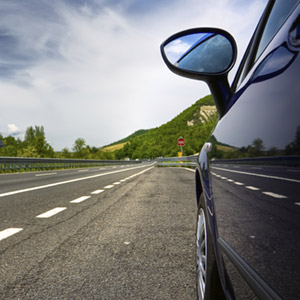 The MIB is an organisation that exists to help people who have been innocently injured in road accidents by providing compensation in cases where the blameworthy driver does not have valid insurance or is untraceable by police.
Claiming For A Hit And Run Accident With First Personal Injury
If you or someone you know has been involved in a hit and run accident and they or you have suffered injuries because of third party negligence then you could be able to make a personal injury compensation claim.
An accident may have left you in a position where you have been unable to work and have therefore suffered a loss of earnings. Your injury could have also caused you significant physical and psychological pain and suffering and you may also have had to pay for medical assistance such as physiotherapy or walking aides.
Evidence such as photographs of the accident, vehicle and driver details and any details of witnesses who may have observed your hit and run accident are also helpful in personal injury claims. If you have received medical treatment in relation to your injury then please keep all receipts as it may be possible to claim back for these out of pocket expenses.
At First Personal Injury, we assist clients with all kinds of hit and run accident claims and our no win no fee solicitors work hard to get the compensation you are entitled to. For more information please get in touch on 0800 808 9740 or complete one of our online claim forms.
Claiming For Other Types Of Accidents On The Road
We deal with a wide range of road traffic accident types, some of which are listed below:
Make An Accident Compensation Claim
If you or someone you know has been in an accident they may be entitled to injury compensation. Our expert personal injury lawyers are able to help with your potential accident compensation claims.
Get in touch by calling 0800 808 9740 or by filling out our online form.