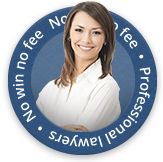 Uninsured Driver Compensation Claims
According to recent estimates, there are approximately 1.7 million uninsured drivers on UK roads today, which equates to roughly 1 in 12 of all road users. With so many people driving without insurance, it is hardly surprising to learn that one in ten of us will be involved in an accident with an uninsured driver. When making a claim for a road traffic accident that wasn't your fault, compensation is awarded by the third party's insurer, so what happens when they don't have insurance?
Can I still claim for my accident?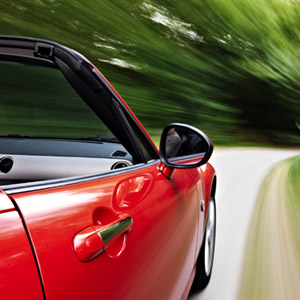 If you're involved in an accident with an uninsured driver, it is still possible to make a compensation claim. However, instead of being compensated by the third party's insurance company, compensation will be provided by the Motor Insurer's Bureau (MIB). Recognising that the lack of compensation offered to victims of collisions with uninsured drivers was unfair, the MIB was founded in 1946. In order to finance the number of claims against uninsured drivers, £30 is added to insurance premiums, which then goes towards the MIB compensation fund. Approximately 50,000 people receive their rightful reparation from the MIB each year by utilising their right to claim uninsured driver compensation.
Liability will still need to be identified and the MIB's claim criteria met, but once it has been proven that fault lies with the uninsured driver, the innocent party has rights to legal redress in the form of an uninsured driver compensation claim. The MIB will take into consideration the costs involved in repairing or replacing your vehicle, loss or damage to property, hire charges, and also any treatment for pain or suffering you may experience. When the claim has been proven, all legal fees will be covered by the MIB.
Making an uninsured driver compensation claim
Before making a claim with the MIB, you should do make sure you do the following:
To determine whether a driver has insurance, make enquiries with the motorist themselves and, if possible, with the DVLA.
Should you find that they are without insurance, make a formal complaint with the police. If the motorist has refused to give you their insurance information, they are committing an offence under Section 154 of the Road Traffic Act (1988).
Get in touch with your insurance provider and legal expense insurers to inform them of the incident.
Sometimes, claiming through the Motor Insurers' Bureau can be complicated and time-consuming. Seeking legal advice from an expert personal injury lawyer can help speed up the process and make it more straightforward. Our road traffic accident solicitors at First Personal Injury are ready to help with your claim against an uninsured driver. Get in touch today to find out more.
Claiming For Other Types Of Accidents On The Road
We deal with a wide range of road traffic accident types, including:
Make An Accident Compensation Claim
If you or someone you know has been in an accident they may be entitled to injury compensation. Our expert personal injury lawyers are able to help with your potential accident compensation claims.
Get in touch by calling 0800 808 9740 or by filling out our online form.