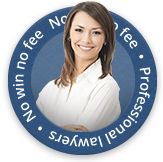 Looking To Claim Passenger Accident Compensation?
Anyone can be injured in a road traffic accident and that includes passengers of all types of vehicle when a car crash happens.
You could be a passenger on board public transport like a train, bus, taxi or you could be travelling in your friend's car. Whatever the scenario, if there is an accident where you have been injured through no fault of your own and you can prove there was negligence from a third party, then there could be an opportunity to make a personal injury compensation claim.
Passenger Accident Injuries
Just like a driver, there are numerous ways in which you can be injured as a passenger. The most predominant types of passenger accident claims are below:
Whiplash
Broken bones
Trauma
Head and brain injuries
Burns
Facial disfigurement injuries
Spinal injuries
Limb amputation

I was passed around a bit at first but eventually ended up with Joanne Waring, who was awesome.
J Mullen from Manchester
See more testimonials
The effects of these injuries will vary in severity. The most serious kind can cause a high level of stress for victims and their families. If you have been left unable to continue work because of your injury then you will have lost out on earning an income. You may also have had to pay for medical expenses, such as the use of a wheelchair or physiotherapy sessions. These will be factored into your passenger accident compensation amount.
If you have had whiplash, one of the most common types of passenger accident injuries, then you will have been left with neck stiffness and pain as well as numbness and tingling. This may not sound serious but it can prevent you from doing a lot of physical activities and can sometimes cause psychological distress.
On the higher end of the injury scale, you may have suffered a paralysing accident. This could result in you needing round the clock care from a medical professional or family member. Compensation amounts take into consideration the level of pain and suffering you have experienced as well as financial losses.
Starting Your Passenger Accident Claim
Your first port of call is to contact a personal injury lawyer who specialises in road traffic accident claims. He/she will advise you that your accident will need to have taken place within the last 3 years, so it is advisable to begin your claim as soon as you can.
We understand that it can be distressing if you know the driver of the vehicle you were in when you had your accident but the law is in place to protect you and you have a right to pursue compensation if you are suffering because of someone else's negligence.
First Personal Injury lawyers can assist you with your passenger accident compensation. Simply call our team on 0800 808 9740 and once we know more about your circumstances we will be able to give you as much advice as possible.
Claiming For Other Types Of Accidents On The Road
We deal with a wide range of road traffic accident types, some of which are listed below:
Fatal cycling accidents
Cycling accidents in sport
Make An Accident Compensation Claim
If you or someone you know has been in an accident they may be entitled to injury compensation. Our expert personal injury lawyers are able to help with your potential accident compensation claims.
Get in touch by calling 0800 808 9740 or by filling out our online form.