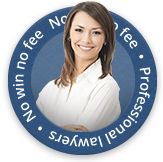 Considering claiming compensation for a public transport accident?
Many of us use public transport fairly regularly throughout the average week. Whether it's the train to work, the bus to the shops, a taxi home from a night out or a plane or ship taking us on holiday, we all rely on public transport both in the UK and abroad.
Thankfully, most of the time public transport networks run smoothly and without issue, but unfortunately, accidents can occur and passengers can be injured through no fault of their own.
If you or a loved one has been injured in a public transport accident – whether it was a bus, coach, taxi, tram, train (including Eurostar), plane, ship or ferry – either at home or abroad, contact our specialists at First Personal Injury. We will assess your case and guide you through your claim on a no win no fee basis.
Common public transport accident types
Bus and coach accidents
Buses and coaches can incur similar types of accidents to cars. Buses, in particular, can be hazardous here as there is no legal requirement for them to be fitted with seatbelts (coaches have had this legislation since 2001). If a bus or coach is involved in a collision, is driving negligently or has to brake hard while travelling at speed, passengers can be thrown forward – even out of their seats – and as a result, can suffer soft tissue injuries such as whiplash or injuries to their arms and legs.
Taxi accidents
Whether you're in a private hire taxi or a black cab, you face the same risks on the road as you do in your own car. A taxi driver has a duty of care to get you to your destination safely. If there is an accident, a collision or an incident where they brake too hard – perhaps due to careless driving on their part resulting in injury – you may be entitled to claim for personal injury compensation.
Train accidents
Depending on the scale, train accidents can result in minor injuries or they can be catastrophic – causing serious injuries and even fatalities. In either case, train accident claims can be complex due to the complicated nature of the UK railway network. First Personal Injury's specialist public transport accident claim solicitors can help you make sense of the situation and assist in the claiming process.
Aeroplane accidents
Thankfully, major aeroplane accidents are rare but there are other incidents that can occur such as slips, trips and falls caused by improper care taken by cabin crew, or even illness or food poisoning caused by conditions onboard.
Ship or ferry accidents
Whether you use a ferry to get to work, or you are on a cruise ship for your summer holiday, accidents can happen. While maritime conditions are out of the control of the ship's operators, they have a duty of care to ensure you do not face any dangers or hazards while aboard. If you suffer a personal injury while sailing on a ship or ferry, you may be eligible to make a claim.
An accident while using public transport could result in serious or life-changing injuries. Even minor injuries could mean a loss of earnings due to time off work as well as pain and discomfort. While compensation can't reverse the effects of your injuries, it can help you cover lost wages, medical treatment, rehabilitation and any adjustments that need to be made to your day-to-day life. All this can get you on the road to recovery and begin to get life back to normal.
How can First Personal Injury help?
Our specialist solicitors regularly deal with public transport and road traffic accidents, enabling them to make the claims process as easy as possible for you. Our understanding, friendly lawyers will assess your case to determine if you have a claim. If you do – and you choose to go ahead – we will be fully committed to getting our clients their full compensation entitlement.
Other accidents on the road
At First Personal Injury, we also deal with other types of road traffic accident, including:

Car accident claims
Fatal cycling accidents
Cycling accidents in sport
Pothole accidents
Make a public transport accident compensation claim
If you have been involved in a public transport accident that was not your fault, you can contact First Personal Injury today to find out if you have a claim. Call us on 0800 808 9740 for an initial consultation, or fill in our online enquiry form and one of our advisors will be in contact shortly.