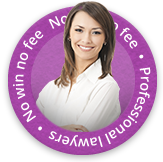 Injuries to children are particularly distressing but when a child experiences a 
brain injury
it is devastating. Sadly, some child brain injury claims can arise because someone has been negligent in delivering care.
Our brain injury solicitors have helped many families over the years who have been unfortunate enough to be affected by child brain injury. We also work closely with Headway, the brain injury association. Because of this, we have a good understanding of what you are going through as well as the worries and concerns you are likely to have at this difficult time.
To speak to a member of our sympathetic team and discuss your circumstances in confidence, get in touch with us on 0800 808 9740 or make an enquiry on our website.
Types of acquired child brain injury
Brain injuries are sometimes referred to as Acquired Brain Injuries and they can fall into two categories: Traumatic Brain Injury and Non-traumatic Brain Injury. A traumatic brain injury (TBI) occurs when the victim sustains a forceful strike to the head by an external object.
On the other hand,  a non-traumatic brain injury is something that can be stimulated following a disease such as a brain tumour.
Possible Causes Of Child Brain Injury Claims
Meningitis
Poisoning
Encephalitis
Stroke
Road traffic accident
Falling from a height accident
Sports-related accident
Traumatic birth leading to cerebral palsy
The Effects of a Child Brain Injury
Brain injuries are permanent and the consequences are often far-reaching, usually affecting the whole of the family unit because of the amount of practical care required in most cases.
Below is a non-exhaustive list of some of the possible side-effects of a child brain injury.
Difficulty speaking and/or communicating
Learning difficulties
Changes in personality and behaviour
Depression and anxiety
Difficulties organising thoughts and/or planning
Memory problems
Inability to walk or talk in extreme cases
The effects of a brain injury may not be known until a much later date, possibly years after an injury is acquired. The brain carries on growing well into adulthood and therefore certain parts of the brain are not required until that time. It can sometimes be only then that it is clear there has been damage to that portion of the brain, hence the term, a 'hidden disability'.

The team were very informative and helpful when it came to helping me understand what was going on.
Zoe from Lincolnshire
See more testimonials
Caring for a child with a brain injury can be very demanding emotionally on all the family. This, as well as the direct consequences of a child's brain injury, will be considered in child brain injury claims.
Making a Child Brain Injury Claim as a Parent or Guardian
Legally, an individual must be 18 years of age to make a claim for compensation. If your child is younger than this and has sustained a brain injury, you can act as their litigation friend and make a claim on their behalf. You can also represent your child as their litigation friend if they are older than the age of 18 but their brain injury means that they lack capacity.
While the claim will be made in your child's name, you will correspond with their solicitor and make decisions on their behalf.
Time limits
A brain injury claim can be made on behalf of a child at any time before they turn 18 years old. However, after the age of 18, they have three years in which to make a claim. If your child sustained their brain injury as a minor (under the age of 18), their claim must be issued within three years of their 18th birthday.
How Can A Personal Injury Lawyer Help With Child Brain Injury Claims?
The serious injury lawyers at First Personal Injury have specialist knowledge in the field of brain injury claims. We understand the difficulty in first of all considering making a compensation claim of this nature. We also appreciate that this is often a distressing time for all the family.
Throughout the course of your claim, not only will our team provide you with excellent legal advice and guidance, but we will be on-hand to offer practical and emotional support.
Through a successful compensation claim, we will work hard to secure the funds you require to ensure that your child can the very best treatment and care. We can also help put in place arrangements in terms of accommodation and specialist equipment to aid your child's recovery and help them to adapt following their brain injury.
Our team of experts will handle your case with care and professionalism and will work hard to get for you the injury compensation you are legally entitled to. Please call our team on 0800 808 9740.