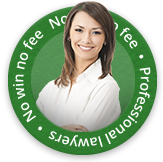 Considering Making A Claim For An Injury Affecting Your Upper Body?
Upper body injuries is a term that is used to describe damage to any part of the upper body (i.e. above the waist), like the head, shoulders, hands and back.
Your upper body injury claim may stem from a car accident, an accident in the workplace or as a result of medical negligence. Whatever the reason for your injuries, if someone else was to blame, you could make a personal injury claim.
Types Of Upper Body Injury
There are many types of upper body injuries, including:
---
Claiming For An Upper Body Injury
Upper body injuries can mean that you have experienced severe pain and suffering as well as disablement, either temporarily or permanently. If your injuries have meant that you have been forced to have time off work, you may be able to claim back your loss of earnings.
The level of pain and suffering your upper body injury has caused you will also be considered in your claim. An injury such as a head injury, spinal injuries, paralysis or amputation can mean that you need 24-hour care and extra medical assistance; if you have had to pay for this out of your own pocket then you may be able to claim this back.
Making An Upper Body Injury Claim With First Personal Injury
If you have had an upper-body injury caused by a third party then you may have a valid compensation claim. In order to be successful, all personal injury claims need to demonstrate that another party was at fault. There are also strict time limit deadlines in place in terms of making your claim so it is advisable to speak to a qualified personal injury lawyer as soon as you can.
If you would like more advice and information on personal injury claims or believe that you have a personal injury case then please get in touch with First Personal Injury today. Our no win, no fee accident claims solicitors are experienced in all kinds of personal injury cases including upper body injury claims. Call us on 0800 808 9740 or get in touch online and one of our team will get back to you.
Making Personal Injury Claims
If you've had a personal injury, you may be entitled to compensation. The solicitors at First Personal Injury are on hand to assist you and help you win the compensation you're entitled to.
At First Personal Injury, we work with individuals and families across England and Wales, helping them to make claim compensation following an accident or injury. Contact our specialist team today on 0800 808 9740 or complete our online form to request a call-back.
---