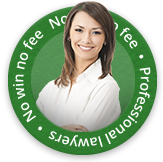 Jaw bone breaks are medically known as a mandibular fractures and can be experienced in the form of an upper jaw break or a lower jaw break. Some broken jaw compensation claims can see victims suffering for a long period of time with significant debilitating side effects.
If you have experienced a broken jaw and the fault of the injury was not yours then you could be entitled to claim compensation.

Common Kinds Of Broken Jaw Compensation Claims

Joanne Waring has been exceptional throughout, keeping myself updated on a regular basis.  Personal approach with guidance when required.
Paul from Staffordshire
See more testimonials
Car or road traffic accidents
Physical assaults
Falling and hitting your face on a hard surface
Sports injuries caused usually by contact sports
Effects Of A Broken Jaw
A broken jaw can cause lots of problems in terms of what you are physically capable of following an injury or accident. Injuries can be distressing and limiting, sometimes affecting your ability to work and enjoy life.
Below are some of the common kinds of effects a broken jaw may lead to:

Communication was open and I knew what was happening every step of the way.
Christine from Manchester
See more testimonials
Some upper jaw breaks can cause visual disturbances including double vision
Numbness in the face, chin or cheekbone
An inability to open the mouth fully or partially
Nerve damage
Teeth misalignment (malocclusion)
An inability to speak or eat
Swelling and bleeding within the mouth
Jaw pain
In some cases, treatment for your jaw break may involve surgery and/or you may have to have stiches or jaw wiring.
If your accident was at work then it could be that your employer was to blame by not supplying the correct safety equipment. Or it could be a fellow car driver who was negligent in their actions, causing an accident which resulted in your jaw injury.
Physical assaults are also common ways in which you can sustain an injury of this nature. Sometimes your personal injury lawyer may recommend pursuing a criminal injury case. Whatever the background to your broken jaw compensation case, it must be demonstrable that your injury was because of the fault of a third party.
Make Your Broken Jaw Claim With First Personal Injury
If you have suffered an injury to the jaw then it is first of all advisable to speak to a personal injury lawyer who will be able to give you specific advice on how to start your broken jaw compensation case.
Other Types Of Upper Body Injuries
There are many types of upper body injuries, below is a sample of the most common kinds of upper body injury claims:
Whiplash injuries
Frozen shoulder
Eye injuries
Hand injuries
Back injuries
Brain and head injuries
We can advise you on the next steps you will need to take in your case. Please call our team today on our national accident helpline on 0800 808 9740.

Personal Injury Claims with First Personal Injury
First Personal Injury has built up a reputation across the United Kingdom for their approach to accident and personal injury claims. Working with members of the public who have had personal injuries, we continually exceed our clients' expectations.
Contact First Personal Injury's accident claims solicitors free today by calling 0800 808 9740 or by completing our online enquiry form.