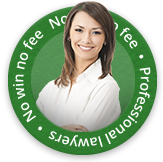 What are chin injuries?
Chin injuries and, more specifically, chin fractures involve pain, swelling, loss of function, or changes in the shape of facial structures.
Chin injuries have the potential to cause disfigurement and loss of function; for example, blindness or difficulty moving the jaw.
Although chin injuries are rarely life-threatening, facial trauma as a result of chin injury can be fatal, because it can cause severe bleeding or interfere with the airways; thus a primary concern in treatment is ensuring that the airway is open and not threatened so that the patient can breathe.
Treatment for chin injuries
Depending on the type of chin injury, treatment can include bandaging and stitching of open wounds, administration of ice, antibiotics and pain killers, moving bones back into place, and surgery. When chin fractures are suspected, radiography is used to diagnose the injury.
Cause of chin injuries
In most countries, the leading cause of chin injuries is motor vehicle accidents, but interpersonal violence is also a common factor. Prevention efforts include awareness campaigns to educate the public about safety measures such as seat belts and motorcycle helmets, and laws to prevent drunk and unsafe driving. Other causes of chin injuries include falls, industrial accidents, and sports injuries.
Other causes
Burns after a hair laser removing session
Surgical procedure affecting the chin
Facial scarring lacerations at work
In many of the above cases, the injury may not have been your fault, if you can prove that a third party was liable for your injury then you would be eligible to claim compensation. It is also important that you begin your claim within three years of having your accident, failure to do so within this time frame could mean that your claim becomes 'time-barred'.
Criminal Injuries Compensation
If your injury has come about because you have been involved in a violent attack then your claim may be eligible to be conducted through the Criminal Injury Compensation Authority (CICA). This is a government organisation that pays people compensation for any physical or mental injuries they have suffered as a result of a physical assault. You have two years in which you can make a claim through CICA and they do not cover claims which are valued at less than £1000. If you would like more advice about claiming through CICA then it is recommended that you speak to a personal injury lawyer.
What Is Considered In My Chin Injury Compensation?
There are a number of factors that will be considered in your personal injury claim. One of those factors is the level of pain and suffering your chin injury has caused you. If you have been scarred as a result, then you may have experienced psychological damage and this forms part of the pain and suffering element of your claim. If you have suffered a loss of earnings or have had to pay for medical care in relation to your injury then this will also be considered in the special damages area of your claim.
If you have been involved in an accident as a road user or been involved in a violent attack, you could be eligible to claim compensation. For an assessment of your eligibility, call the team of specialists at First Personal Injury on 0800 808 9740 or arrange a call back via our online enquiry form.